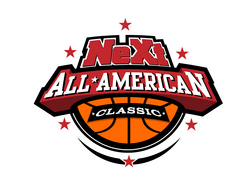 It's especially important that we can use this game to bring awareness to the public schools' fiscal crisis and help save athletics.
Chicago, IL (PRWEB) March 16, 2011
Who got next? The Windy City does. NeXt All-American Classic will be held on April 3 in suburban Chicago. The official rosters have been released and feature 24 of the nation's best high school boys basketball players with a unique mix of top national and local talent. The game airs live on national television at 2:00 p.m. CT on CBS College Sports Network.
Complete rosters can be found at NeXt All-American Classic.
Headlining the 2011 game are the country's top three unsigned prospects DeAndre Daniels (IMG Academy/Bradenton, Fla.), Trevor Lacey (Butler High School/Huntsville, Ala.), and Ben McLemore (Christian Life Center/Humble, Tex.). The 6-8 Daniels, of Los Angeles, Calif., is ranked no. 9 by Rivals.com and will decide between Duke, Kansas, Kentucky, Texas and Florida. Lacey, who averaged 31.2 points per game and led his team to a third straight Alabama 5A state title, is the target of an intense recruiting race involving Connecticut, Kansas, Kentucky, Alabama, Auburn and Baylor. McLemore, a 6-5 wing guard/forward from St Louis, Mo., ranked no. 17 on Rivals.com's Top 100, will either choose Kansas or Missouri.
Chicago will be well-represented with ten nationally-ranked players in the game. Mike Shaw, a 6-8 forward at De La Salle, rated no. 34 by MaxPreps.com, is the centerpiece of a consensus top 10 recruiting class for Illinois. Robert Smith of Simeon High School in Chicago and Leon Goolsby from IC Norcom High School in Portsmouth, Va. have been selected to be the coaches. Smith won the 2010 Illinois 6A state championship and his Simeon team has been ranked nationally the entire season this year and no. 1 in the city and in the state.
Goolsby has led Norcom (30-1) to consecutive 3A Virginia state championships with titles in 2009-10 and 2010-11. He was Virginia 3A Coach of the Year in 2010. Norcom's Dorian Finney-Smith, a NeXt All-American, is a national Top 25 recruit headed to Virginia Tech.
A portion of the proceeds from the 2011 NeXt All-American Classic will go to Chicago Public Schools athletics. Sports programs at many inner-city schools are at risk of being eliminated due to budget cuts and lack of funding. Studies show when students participate in athletics the dropout rate decreases, grades improve and graduation rates rise dramatically. Student-athletes, on average, perform significantly better academically than those who do not play sports.
"We're looking forward to a very exciting showcase that celebrates these remarkable student-athletes for their achievements on and off the court. It's especially important that we can use this game to bring awareness to the public schools' fiscal crisis and help save athletics. All students should have the same opportunity for a quality education that includes sports (participation)," said Clay Dade, NeXt All-American Classic founder and executive director.
"We're thrilled to bring the best nationally-ranked talent together for a good cause and a great show fans will enjoy. Chicago is a great sports town...a great basketball city with great high school teams and players every year," said Dade of Hoop One, the event organizer.
FanSlam, a dunk contest and skills competition, will be on March 31, 2011, at Whitney Young High School. The action starts at 5:00 p.m. Central. The high-energy event -- part-block party, part-pep rally -- provides a unique twist where fans join in the fun as contestants. Fans challenge the NeXt All-American players hoping to out-shoot them in the three-point competition or out-dunk them in the dunk contest. Fan text voting and celebrity judges on hand will decide the dunk contest winner. Tickets for FanSlam will be available on TicketWeb. For more information, visit http://www.nextallamericanclassic.com. Follow us on Twitter and Facebook, search: NeXt All-American Classic. Tickets can be purchased at Ticketmaster or by calling 1-866-909-GAME (4263).
About Hoop One
Hoop One LLC is a leading youth marketing company that creates and activates innovative event programming like popular grassroots brands Jr All-American Camp, Fab Frosh Camp and Super Soph Camp and made-for-TV high school sports such as NeXt All-American Classic. Hoop One is perhaps best known for organizing the thrilling 2006 nationally-televised showdown between perennial powerhouses Montrose Christian and then-undefeated 40-0 Oak Hill Academy. The game aired live on Comcast-owned InDemand Network and featured 14 Division one players including four NBA first-round draft picks: Kevin Durant, Michael Beasley, Greivis Vasquez, and Ty Lawson as well as 2011 NCAA player-of-the-year candidate Nolan Smith of national champion Duke. Montrose Christian won at the buzzer in a massive upset that gave No. 1 Oak Hill its only loss of the season. The game was seen live by millions of fans around the country and has become a YouTube favorite. It still stands as one of the highest-rated, most-watched high school basketball games ever.
###