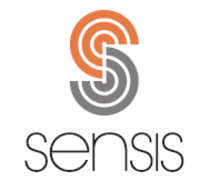 "Sensis understands the market we are trying to reach and knows to reach them takes more than some manufactured Latino credibility. It requires authenticity."
Los Angeles, CA (PRWEB) March 15, 2011
Sensis was selected as agency of record (AOR) by Bonadea (http://www.bonadeadrinks.com/) to help the maker of aguas frescas raise awareness of its products. The goal is to target young adults – both Hispanic and non-Hispanic – who want authentic, ready-to-drink aguas at a time when major food conglomerates are trying to break into the market.
Bonadea's aguas are sweetened naturally with agave nectar which is indigenous to Mexico. The flavors – jamaica, tamarindo, guayaba, and mango – offer an alternative to the mass market sodas that currently permeate the market.
"The big beverage companies are coming out with their own products, but like everything else they do, it will be a mass-produced and a mass-marketed effort that has none of the authenticity of Bonadea," said Co-Founder Arnulfo Ventura. "Sensis understands the market we are trying to reach and knows to reach them takes more than some manufactured Latino credibility. It requires authenticity."
Sensis is planning a guerilla, social media-based ad campaign to push the 2-year-old beverage company beyond its loyal base and introduce its drinks to an audience eager to taste something authentic.
"These are wonderful drinks that are perfect for a younger generation of Latinos who have become acculturated to life in the United States," said Sensis President José Villa. "This audience speaks English and has embraced American culture, but they still hold an appreciation for their families' culture, and above all, they crave authenticity. Our goal is to build a groundswell around this brand and let the consumer do the talking."
About Bonadea
Bonadea was founded by two ex-bankers who noticed the lack of quality aguas frescas while attending business school at Stanford. Everything available was loaded with empty calories, sugar, preservatives and sodium, carbonated, and in some cases, made with coloring. Bonadea is the opposite, crafting delicious aguas frescas sweetened with agave nectar, which is healthier than other sweeteners according to the glycemic index. The flavors, and where to find them, are at http://www.bonadeadrinks.com/.
About Sensis
Sensis (http://www.sensisagency.com/) is a precision advertising agency using digital thinking to reach the multicultural mainstream. Founded in 1998, Sensis is one of the fastest-growing advertising agencies in the United States. Agency services include full spectrum campaigns, digital advertising, mobile, brand development, social media, website design, and application development. Focused on performance and measurement, Sensis was built from the ground up to address the fundamental changes taking place in the advertising world – the emergence of digital technologies, expanded multiculturalism, and the transformative impact of social technology. The award-winning agency has made an impact for many of its powerhouse clients, including Sempra Energy, U.S. Department of Homeland Security, UnitedHealthcare, the U.S. Coast Guard Academy, The Trevor Project, San Diego Gas & Electric, and the U.S. Army. For more information, visit SensisAgency.com.
###