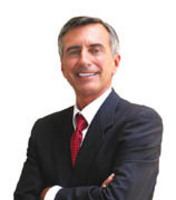 "Our purpose is to expand the Chiropractic profession..."
Clearwater, FL (PRWEB) March 17, 2011
A pioneer In practice management, 2011 marks David Singer Enterprises 30th year as a top-rated chiropractic consulting and marketing firm.
With an honest and ethical approach to practice building, their ground-breaking new patient techniques have helped chiropractors expand their practice for over three decades.
"Our purpose is to expand the Chiropractic profession. I'm not saying that every person who goes to a chiropractor will experience a miracle, but even If only a percentage of the people who came in had miracles, wouldn't it be worth getting the word out to everyone that you can think of?" Dr. David Singer D.C., president of David Singer Enterprises.
In 1981, Dr. Singer founded his consulting company and since that time, David Singer Enterprises twice won the prestigious INC. Magazine's Top 100 Fastest Growing Companies award.
With a client base eclipsing roughly 1000 Chiropractors across the U.S., it is that same purpose that still drives Dr. Singer today. While many practices are struggling to get new patients and stay profitable due to the "economy", Dr. Singer teaches his clients to have the purpose to help as many people as possible with natural health care, using proven practice building methods. Through his methods, his clients are growing and prospering despite the economy.
A full service practice management company with a staff of over 30, David Singer Enterprises offers practice expansion and new patient seminars, one-on-one consulting and a complete product line. Seminars are held across the US in cities such as: Chicago, Los Angeles, Dallas, Atlanta, Tampa, Orlando, Columbus, Newark and San Francisco.
"What's great about our program is anyone can experience it and you don't have to be a client to attend a seminar. And for those who don't have the time to travel they can still learn our new patient marketing techniques on a live teleconference," says Dr. Singer.
Prior to his transition from a private practice to a practice management consultant Dr. Singer was dubbed "Master of New Patients" by his peers, averaging more than 150 new patients per month despite advertising limitations in his state.
Dr. Singer's unique ideas, enthusiasm, humor and ability to simplify the most complex subjects have made him one of the most sought-after speakers in North America. One of his major goals is to see that natural health care has the greatest impact possible in society.
In celebration of our 30 years Dr. Singer Is presenting a series of teleconferences over the next few weeks for only $19 where he will share his new patient methods on marketing and practice expansion with you. To find out more visit http://www.davidsingerenterprises.com.
###