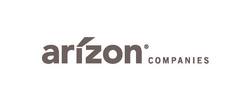 "Adding the DryMAX™ and Aqua-TEC™ dehumidification products to the Arizon Companies product mix offers several key benefits for our clients," says Doug Howery, Vice President of Arizon Companies
St. Louis MO (PRWEB) March 16, 2011
Arizon™ Companies, parent company of Johnson Air Rotation® Systems, MARCRAFT® Custom HVAC Systems, and Arizon Air Structures, is proud to announce its most recent acquisition, Vital Air Technologies, a leading manufacturer of commercial and industrial grade dehumidification products. "Adding the DryMAX™ and Aqua-TEC™ dehumidification products to the Arizon Companies product mix offers several key benefits for our clients," says Doug Howery, Vice President of Arizon Companies, who handled the acquisition. Howery also states, "As with other Arizon Company products, we are revitalizing and expanding the Vital Air Technology products to lead their respective niche markets with innovation and project solutions."
Vital Air Technologies was previously a division of Thayer Corporation, a contractor and manufacturer of a complete range of heating, ventilation, air conditioning, plumbing and refrigeration solutions for both commercial and residential applications. "We are glad to see Vital Air Technologies and its products continue on with a passionate company who will grow them into what we know they can become," says Dan Thayer, founder of Thayer Corporation.
Vital Air Technologies' DryMAX system, the world's first and only split system or "mini-split" to incorporate a true dehumidification cycle with a dual coil, is now available exclusively from Arizon Companies. DryMAX Systems are used in new and retrofit applications for humidity control in demanding situations. The 2.5 ton system can remove up to 14 lbs. of water per hour, ideal for indoor swim spas, smaller hydrotherapy pools and hot tubs. Units may also be used to provide control in larger residential and hotel/motel pools where installation of a traditional unit would not be possible or cost effective. DryMAX recently was awarded the AHR Expo Innovation Award, an Honorable Mention for IAQ products, as well as the Silver Award in the Indoor Air Quality category by the NEWS Dealer Design Awards.
For more information on Arizon Companies, please check us out on the web at http://www.arizoncompanies.com. Also, don't miss Johnson, MarCraft, and Arizon Air Structures on Facebook and "Like Us" today.
About Arizon Companies
Arizon® Companies, an Inc. 5000 fastest growing private company, manufactures and installs industry-leading product lines: Johnson Air Rotation® and Make-Up Air Systems, MarCraft® Custom HVAC Systems, Arizon® Air Domes & Air Structures, Frame Fabric Structures and Tension Structures and Vital Air Technologies Dehumidification Systems. To learn more about Arizon Companies—or any of its product lines—visit http://www.arizoncompanies.com or call Steve Miller in our St. Louis, Mo., office at (800) 325-1303.
###