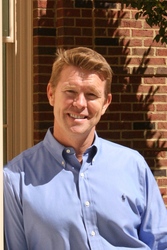 "Just going to college isn't enough. You need a winning plan to graduate and land a great job. College success is still possible but you can't just show up to college and treat it like the 13th grade," states author Patrick O'Brien
West Chester, OH (PRWEB) March 17, 2011
Going to college is no longer a guarantee of success – not even close. Costs are increasing. Retention and graduation rates are near record lows, and the job market for graduating students continues to be soft. Others question whether or not students are actually learning. Meanwhile, colleges are accused of being more focused on creating marketing appeal than on increasing the quality and lowering the cost of education.
In writing Making College Count, author Patrick O'Brien set out to create the best college success book ever. The book takes the position that college continues to be the best investment students can make in their futures—and offers students a unique framework that allows them to proactively take ownership of the experience. This outstanding college success book helps students choose a college and then provides them with a broad range of tools to find college success in the classroom, extracurricular activities, and work experiences. O'Brien's goal is to help students open doors to successful futures. The book explains in detail the Winning Characteristics that employers seek in job candidates, and how to build those skills in college.
O'Brien believes that college can still be a great opportunity, but only if students approach college with the proper mindset and make great choices along the way. "Just going to college isn't enough. Many students don't make it through freshman year. Many don't graduate. Many who do graduate still can't find jobs that require a degree. The statistics are not encouraging – but college success is still very possible. College success today simply requires a winning strategy. College can still open many great doors if approached properly," O'Brien assures students. He goes on to say, "My goal in writing the second edition was to roll my 20 years of experience into an approachable book that can make a meaningful difference for students. My goal was to write the best college success book ever. I'm delighted that the initial response has been very positive."
Some of O'Brien's college success advice includes:

Get Off to a Strong Start. Do not buy into the myth that all freshmen get off to a slow start. It is simply not true. You'll take your easiest classes as a freshman. If you start with very strong grades, you'll have some margin for error as classes get harder. If you dig a hole, you'll be trying to fight your way out of it as classes become more challenging.
Be a Difference Maker. Don't just join clubs and organizations -- make an impact. If you don't, the long list of clubs on your resume – and even titles – won't matter. If you do, you'll set yourself apart and move to the top of the class.
Think Creatively About Internships. An internship can be anything you want it to be. If you get one (or two) early, you'll be better positioned in interviews for internships with top firms when they come to interview during your junior year.
Understand What Corporate Recruiters Want in New Hires. If you know as a freshman or sophomore what recruiters for top companies will be looking for in job candidates, you can build a college resume that is appealing to them. If you don't truly understand this, you're guessing in terms of what really matters and will only know what recruiters want when it's too late to actually do anything about it.
The Making College Count website is loaded with college success tips and tools and college success videos for students and college parents. Making College Count is available at MakeCollegeCount.com, Amazon.com, and retail bookstores. It is a must-read for college parents and students committed to college success and is a great high school graduation gift for any student heading off to college.
About the Author:
O'Brien is the co-founder of Making It Count, which has delivered free success presentations to more than 23 million students. He has served as a nationally syndicated columnist for Tribune Media Services and as CEO of CollegeLink.com. He has consulted for PricewaterhouseCoopers on college recruiting and has spoken at more than 500 high schools and colleges across the nation. He also authored the original, nationally acclaimed Making College Count.
The original Making College Count was featured in USA Today, The Chicago Tribune, the Newsweek Kaplan How to Get into College Guide, on CBS, MSNBC, CNNfn, and in more than 50 other media outlets. O'Brien gained insights for this second edition as a division president for Monster.com and through teaching at Miami University.
CONTACT:
Paul Carey, Miami Business Consulting
Email: careypm(at)muohio(dot)edu
Phone: (513) 257-3396
Patrick O'Brien, Author
Email: patrickob(at)cinci(dot)rr(dot)com
Phone: (513) 225-3513
http://www.MakeCollegeCount.com
# # #