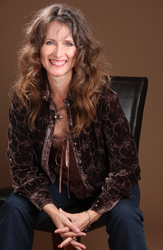 "I truly believe that coaching has the potential to heal the planet. Good coaches know how to hold their clients as powerful so that nothing is too big to accomplish."
Tucson, AZ (PRWEB) March 16, 2011
Citing the success of her clients, as well as Leap celebrity keynote speaker, Emmy Award winning coach and Oprah guest Rhonda Britten, SummerHawk emphasizes that the ongoing economic crisis is actually the best time for entrepreneurs and that one of the most fulfilling ways to create a 6, high 6 and even 7-figure business is by offering coaching to others.
Many Leap attendees, including guest speaker, Leesa Barnes, took a leap to start their own businesses, businesses that suit their personality and lifestyle, and have found greater success then they ever imagined by offering coaching, training products and programs to people all over the world.
"Becoming a coach and starting my own business was one of the most difficult yet rewarding things I have ever done," says SummerHawk. "A lot of my clients know they want to have their own successful coaching business but they are struggling to market themselves in a compelling way and generate the kind of income they know they deserve. I teach my students, step-by-step, how to perfect their craft, design marketing plans that attract ideal clients, use systems to save time and increase their revenue and create business models with multiple streams of income so they never fall into the feast or famine cycle of earning."
Marketing and business coach Robert Notter credits SummerHawk for teaching him new ways to package, present and market his programs. As a result of using the systems SummerHawk taught, Notter attracted 15 new high paying clients in 90 days and is on track to more than double his revenue into the multiple six figures this year.
At this event SummerHawk will teach how to generate more leads and more clients by coaching from the stage, how to master group and mastermind coaching, how to set up successful certification and licensing programs, how to stop giving away free coaching, how to create your new client attraction marketing plan, the insider secrets of designing and filling private platinum coaching programs and much more.
More details about Leap and registration are available at http://www.LeapEvent2011.com.
Leap is a live event for new and seasoned coaches that will allow them to learn the very best in business, marketing and success strategies from Kendall SummerHawk in an inspiring environment.
###