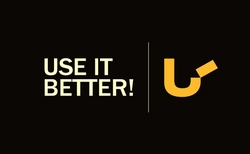 Analyzing user experience of Flash websites should be a standard routine not a one time luxury
(PRWEB) March 18, 2011
Use It Better provides advertisers and digital agencies with an affordable, fully hosted web analytics service that works with real users in real time. It is the first tool on the market that records users' visits on Adobe® Flash® websites making it possible to replay them later as if they were videotaped. Watching how visitors interact with an interface, where they navigate, what they click helps analysts to understand user experience, detect flaws in information architecture, graphic user interface or even debug the application.
Use It Better allows to switch between analyzing individual visits and aggregated data with powerful filtering and multiple reports including trends, funnel analytics and even social media buzz.
Use It Better web analytics for Flash can be leveraged at any stage of the project to test design mockups, debug flash movies, run focus group tests and even detect frauds and cheats in games.
It is offered in monthly and yearly subscriptions, with no setup fees and 30 days money back guarantee. Basic plan costs $99 a month and allows to record up to 5000 visits a month. It can be extended with extra recordings bundles to analyze high-traffic websites. There's also a free plan available, with limited functionality and low but extendable recording limits.
More information about Use It Better can be found on http://www.useitbetter.com
Competition
Use It Better will try to compete with Omniture® SiteCatalyst® and more importantly with Google Analytics™ web analytics service which is used by majority of digital agencies.
Some of the biggest advantages of Use It Better over Google Analytics™ are:

recording and replaying visits,
analyzing both individual visits and aggregated data,
fully customizable filtering,
applicability during all stages of project - from design through development to the project release.
About Company
Founded in November 2009, Use It Better is a start-up company focused on projects related to Internet, advertising industry and rich media technologies. Development of the analytics tool is co-financed by UE Operational Programme Innovative Economy (POIE) "Grants for innovation".
# # #