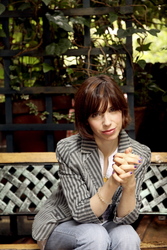 London (PRWEB) March 17, 2011
Actress Sally Hawkins ('Happy-Go-Lucky', 'Made in Dagenham' and 'An Education') will present the third screening in Time Out Film Club's season of great British films, David Lean's utterly romantic and everlasting 'Brief Encounter.'
Held at Cineworld Haymarket in London on April 5th, Time Out Film Club's exclusive screening will be hosted by Sally Hawkins, who chose 'Brief Encounter' as one of her top 10 British films in Time Out's recent 100 Best British Films definitive list.
'Brief Encounter' with Sally Hawkins is the third in Time Out Film Club's 10 screenings of Time Out's 100 Best British Films, as recently chosen by 150 film industry experts. These rare cinema screenings are open to the public with tickets costing just £12, around the same price as a regular West End cinema ticket. Each screening will feature special introductions from leading members of the British cinema world, such as Jonathan Pryce and David Morrissey.
Tim Arthur, Director of Time Out Live, comments: "The season offers people of London the chance to see some of the greatest British films ever made, presented by some of the film world's most influential voices. A movie aficionado's dream and the perfect opportunity to catch up on all those films you really should have experienced up there on the big screen where they belong".
Last month, a panel of film experts including Sam Mendes (Director of American Beauty) and Wes Anderson (Director of Fantastic Mr Fox) selected 'Brief Encounter' as one of the Time Out's 100 Best British Films. Considered one of Britain's most iconic and romantic films , 'Brief Encounter' is a film that some may see as cold and heartless, but dig a little deeper and be swept away by the torrent of raging desire and despair that boils just beneath the surface.
Tickets for this very special screening of 'Brief Encounter,' presented by Sally Hawkins, are on sale now, with limited seats still available at http://www.timeout.com/filmclub. The complete list of Time Out's 100 Best British Films, which can be found on the Time Out website, has been a runaway success, attracting over half a million visitors in the first four days of going live.
100 Best British Films Venice Competition
Win a trip for two to Venice, the beautiful setting of 'Don't Look Now', the film that topped Time Out's Best British Films. For further details and to enter the competition, visit http://www.timeout.com/bestfilmvenice.
timeout.com/film is the destination website for film lovers, featuring over 30,000 film reviews, the latest film releases and cinema times for your local cinema. Visit us for lively debate, interviews with film directors and all the latest festival and award news.
For further information and for images, please contact:
Jo Lee, Jayne Stala, or Lucy Gordon at Komodo PR on timeout(at)komodopr(dot)com or call 020 7680 5520.
About Time Out
Time Out is the definitive source of essential information, recommendations and bookings for going out in over 50 of the world's major cities.
We provide 17 million locals and travellers worldwide with independent, up-to-date and accurate information through our website, travel apps, magazine, city guides and live events. Wherever you find Time Out, you'll find the very best that city has to offer.
For exclusive offers, competitions, recommendations and bookings visit: http://www.timeout.com/london
# # #