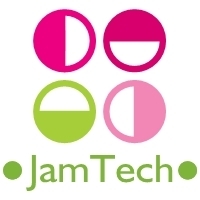 "This new website was designed to make it easier for our customers to execute orders quickly and effectively."
Ridgewood, NJ (PRWEB) March 18, 2011
Jam Tech, a division of JJJM Enterprises LLC, announced today the launch of its new website, http://www.jjjmenterprises.com. The website has an extensive catalog of computer hardware and software products. JJJM resells IT software and hardware products for a variety of corporate clients.
Some of the tools available include:
---Secure, exclusive area for customers only
---Convenient product search ability, including real-time product listings, searchable by description, brand name, or model number
---Virtual shopping cart
---Several payment options, including online credit card purchasing with secure transactions handled by Authorize.net
---Order changes capability with line-item racking
---Sales order number and tracking number assignments
---Numerous discount options, such as:
- Customer-specific discounts
- Product-specific quantity purchase pricing discounts
- Order-specific volume purchase pricing discounts
---Shipping and handling charge calculation options
---Toll-free help and order line
Jennifer D. Allen, President, said, "This new website was designed to make it easier for our customers to execute orders quickly and effectively. JJJM has dedicated time and effort to respond to our customers' greatest needs and requirements."
About JJJM
JJJM, doing business as Jam Tech, is located in the metro NYC area in Bergen County, NJ. The company is a privately held WBE supporting the IT reselling needs for small, medium and large corporate clients primarily in the northeastern United States, but also does business throughout the country, and in Canada. JJJM is recognized and certified as a woman-owned business by the U.S. Small Business Administration. (Information regarding JJJM's woman-owned business enterprise certification is available upon request.)
Contact Information:
Jennifer D. Allen
JJJM Enterprises LLC
38 East Ridgewood Avenue, #298,
Ridgewood, NJ 07450
###