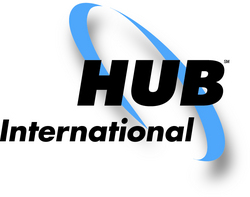 Chicago, IL (PRWEB) March 17, 2011
Hub International Limited(Hub), a leading North American insurance brokerage, will be hosting a complimentary webinar on Thursday, March 24 from 10:00 - 11:15 am CST, to share information on how businesses can properly protect themselves from security breaches through risk management and insurance. To present this webinar, Hub is partnering with NetDiligence, a cyber risk assessment company that offers due diligence services to help organizations determine how their information security measures up against industry standards.
Cyber risks are growing daily and many companies are unaware where they are most vulnerable, what their responsibilities are, or how they can protect themselves from losses. To address these issues and others, topics to be covered on the webinar include: privacy/security threats; security compliance trends; weak spots seen across all business sectors; taking control of your cyber risk; proactive risk assessments and the role of cyber insurance.
Presenters on the call include Todd Macumber, President of Hub Risk Services, Mark Greisinger, President of NetDiligence; and Darren Caesar, Sr., Executive Vice President and Chief Marketing Officer, Hub International Insurance Services.
To register for this free webinar, please click here.
Hub International Limited is a leading insurance brokerage providing a broad array of property, casualty, risk management, employee benefits, investment and wealth management products across North America. Hub is dedicated to helping businesses and individuals manage their insurance needs and plan for the unforeseen. For more information, visit http://www.hubinternational.com.
Media Contact:
Cara Siegel
Hub International Limited
Director of Corporate Brand Management/Media Relations
Phone: 516-677-4992
cara.siegel(at)hubinternational(dot)com
###