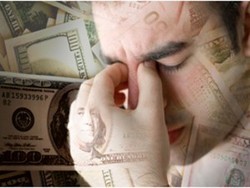 Removing the ability for people to save themselves in a financial crisis shows that California has forgotten the needs of the working class
Beverly Hills, CA (PRWEB) March 18, 2011
QuadW International has been called upon to review the impact on a current bill pending in California. California recently introduced Assembly Bill 336 by Roger Dickinson (DEM). While it is being sold as a consumer protection bill, the implications are much larger. California is seeking to cap title loan interest rates and place the burden of administration on the local municipalities.
"At a time when the economy needs a boost, California is bent on using this as an opportunity to fundamentally shift the rules of the free market. Using lack of oversight in housing loans as a case study, California has continued a path of selective destruction that strangely leaves only small businesses and the lesser fortunate in its wake," says Fred Winchar, President of QuadW International. "It is yet another attempt by the privileged few to take away what scraps there are left with the many; both for the individual who needs some emergency cash and the local municipalities who already have strained budgets."
"Typically people with a credit score under 620 normally get title loans after being rejected by the banks, credit unions and other lower interest financial institutions," says Winchar; "These citizens could wake up with one less option to help rebuild their credit if this bill takes effect, but the backlash will be much bigger. By allowing this bill to pass, Governor Brown and his House would be endorsing the right of the government to make individual economic decisions without consent. Additionally the local governments would be saddled with yet another cost while the State secretly slips this expense to them."
"To agree with this bill would then be agreeing with three assumptions that people should be very concerned about: 1. That people are unable to educate themselves about products and services. 2. That people with low credit scores are of less value than those with higher credit scores and should not have the right to choose their financial solutions 3. That the state of California has our best interest at heart and is more knowledgeable about fiscal responsibility than an individual consumer."
"These assumptions are dangerous, and have dangerous implications for the future of our state," says Mr. Winchar. "It only takes one look at the condition of economic affairs in California to know that this state does not know more about economic responsibility than its people. There is no place that unbridled and unmitigated spending is more rampant than in the very assembly that introduced this bill. It is a direct insult to the people of this state on many levels".
This bill is part of a trend in California to consolidate power, shift state fiscal responsibilities and to build in, to the very foundation of our economy, a system of perpetual disadvantage for the lesser fortunate. This bill would strip away the ability for the well-meaning working class to rebuild their credit and become part of the larger market economy. This is not happenstance, it is design.
Many states have suffered the loss of title loans moving out of state. The Assembly bill does not make title loans illegal. The bill caps the interest rate at a level which makes it unprofitable to do business in the State and many title loan lenders simply will move to other states to conduct business.
"In California, if you do the math, there are over 7 million people with a credit score under 600," says Mr. Winchar. "These consumers have little options from banks and other normal cash sources and this bill would close out this option and leave little to no other solutions to people who need help the most."
This does not change the demand for the product, just eliminates this option. "When there is no legitimate option to get out of a financial problem, other issues start to take shape. People will solve their issues and sometimes illegally. People who cannot get out of poverty tend to create more poverty around them," Says Mr. Winchar
The response to this by the people of California has been swift and definitive. Petitions http://savemyfinancialfreedom.org/ have been popping up all over providing people with a way to exercise their democratic right. The ramifications of allowing such legislation to pass are unacceptable and all measures must be taken to maintain the sanctity of the California economy and the American way of life.
There is simply no reason to allow Assembly Bill 336 http://e-lobbyist.com/gaits/text/160216 to pass. Before such drastic measures are hidden in under the radar of California's consciousness, there needs to be a serious public discourse on the place of governmental regulation of consumers in this state. Join the grassroots fight against this governmental tyranny today and put an end to this cycle of perpetual disadvantage. Join those in Egypt, Libya, Bahrain, Algeria and Saudi Arabia in demanding relevant representation in the government. Demand a fair shake in California, demand a vote of "no" on Assembly Bill 336. http://savemyfinancialfreedom.org/ Sign the petition against Assembly Bill 336.
About QuadW International
Founded in 2008, QuadW International is a leader in the emerging field of online reputation and visibility management. Using proprietary knowledge of internet functionality, QuadW International is able to provide visibility for a company to target audiences online while simultaneously managing the company's online reputation to keep it within desired metrics. QuadW International has grown from its beginnings as a single-service company to being a full-service provider for several enterprise level companies. QuadW International offers the coveted 5 Diamond Award to companies who embody the highest standards of business conduct and quality each year. The company is often called upon to review industry-specific issues and to form grassroots movements to maintain an environment conducive to that industry's growth. In 2011, QuadW International unveiled an application that seamlessly integrates chat into websites and is aimed at improving the close ratios for those sites by 95 percent. The panoply of proven techniques and proprietary knowledge deployed by QuadW International delivers quick and tangible results to companies and consistently exceeds industry quality medians. Fred Winchar is the President of QuadW International, Inc.
###