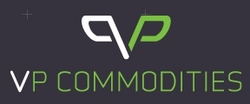 (PRWeb UK) March 21, 2011
It has been a fantastic start to the first quarter in 2011 for VP Commodities. The expansion of the firm has seen a move to new offices in the heart of London's financial district. This has been followed by news of a 13% increase in the value of land from 2010 and a forecasted increase in the value of agricultural land of up to 16% by 2012.
As the first quarter comes to a close, their growth and expansion looks to be continuing as they announced earlier this week that new plots of land with planning permission are available for investment in the South East of England.
Specifically, VP Commodities have revealed that the land available for investment is not just located in Greater London, but also in Hertfordshire and Kent as Managing Director Hider Eshpari explained, "We have worked incredibly hard to locate these types of land, and it's crucial for us to make sure we are targeting areas that have the best chance of development."
The announcement comes after a period of reported risks regarding land investment, something that Hider Eshpari was particularly keen to address, "What we have noticed is that these plots (with planning permission) are increasing in demand. A lot of attention has been paid to the fact that land investment can be quite risky. Whilst there's a slight risk attached to investing in land without planning permission, the same isn't necessarily true of land with planning permission."
The demand for land with planning permission had taken a huge knock in the last 5 – 6 years, with values almost down 60% according to figures from VP Commodities. Hider Eshpari urges investors that now is the best time to invest in land with planning permission, "The value of theses plots are currently relatively low in comparison to the overall rise in land values. As demand for land increases, land with planning permission would make the best medium term investment. This is for two reasons; one, it's likely to be built on in the near future by a developer, and two, if you are a developer yourself, then you have purchased land that is ready to be built on. In either case, it's ready to start rising in value."
With demand for housing at an all time high, the chance of development, specifically on land with planning permission is quite likely. In recent years this can be exemplified with the high number of developments in inner city locations such as Greater London. For more information on any of the plots of land available in Greater London, Hertfordshire or Kent, please contact VP Commodities.
Notes for the editor:
Vinci Partners Commodities are a land investment firm located in the City of London. VP Commodities specialise in the acquisition and sale of strategic land sites throughout the UK and Europe. Land investment lets individuals diversify their portfolio by investing in 'house sized' plots of land with the aim of returning more on client's investments than they would otherwise get with bonds or equities.
###