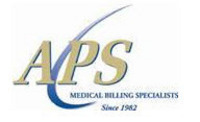 Wareham, MA (PRWEB) March 21, 2011
Affiliated Professional Services, Inc. (APS) announced today that North Bridge Imaging Group based in Concord, MA has signed a long term agreement for medical billing and related practice management services with APS.
North Bridge Imaging provides services to Emerson Hospital with locations in Concord, Westford, Groton and Sudbury, MA. Additionally, they provide interpretations for primary care practices in Acton, Chelmsford, Worcester, MA, as well as Rhode Island.
The practice started in 2002 and has 9 full time physician partners with 5 part time physicians. North Bridge provides a full spectrum of radiology services including interventional radiology, a large breast imaging practice and a recently opened Vein Center in Arlington, MA, independent of the hospital. All North Bridge radiologists are fellowship trained and ABR board certified.
About Affiliated Professional Services, Inc. APS
APS has been a leading provider of radiology billing and related practice management services since 1982. Its proprietary billing system and extensive utilization of technology deliver the level of excellence expected in today's difficult practice environment. While serving clients of all sizes across the US, APS focus on individualized service is a proven differentiator. APS systems provide exceptional data and reporting capabilities to successfully manage practice operations. Experience the APS Difference….Technology, Service & Information.
For more information on how Affiliated Professional Services, Inc. (APS) can improve your practice financial performance and increase revenue, please visit http://www.affilprof.net.
Company Inquiries contact:
Harold Cox, Director of Business Development
828 258-0717
hcox(at)affilprof(dot)net
# # #