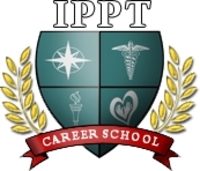 Offering Massage, Physical Therapy Aide & Chiropractor Assistant Training
North Hollywood, CA (PRWEB) March 19, 2011
IPPT Career School is proud to announce its recent accreditation through the Accrediting Council for Independent Colleges and Schools (ACICS) and approval by the U.S. Department of Education to offer and administrate Title 4 student aid including federal grants, loans and work-study programs. Federal student aid programs are authorized under Title IV of the Higher Education Act (HEA) of 1965.
IPPT Career School has been offering massage, physical therapy aide and chiropractor assistant education and training since 1996 in the San Fernando Valley Area of Los Angeles.
The accreditation process involved an extensive inspection and review of the school's courses, curriculum, educational processes and teaching methodologies. In addition, IPPT's complete administrative processes, campus procedures, academic methods, student services and financials were evaluated.
ACICS accredits professional, technical and occupational programs, and are one of two national accreditors recognized by both the U.S. Department of Education and the Council for Higher Education Accreditation.
Accreditation is a status granted to an institution that meets or exceeds the stated criteria of educational quality. The purposes of accreditation are to assess and enhance the educational quality of an institution, to assure consistency in institutional operations, to promote institutional improvement, and to provide for public accountability.
Federal Student Aid plays a central and essential role in supporting post-secondary education by providing money for college to eligible students and families.
To learn more about IPPT Career School, visit http://www.ippt.com, or call 818-980-8990.
Contact: Alec Kovich of IPPT Career School
IPPT Career School,
5644 Vineland Avenue
North Hollywood, CA 91601
Phone: (818) 980-8990
E-Mail: info(at)ippt(dot)com
http://www.ippt.com
# # #