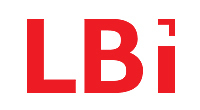 Atlanta, GA (PRWEB) March 22, 2011
LBi North America, a division of the world's largest independent advertising, marketing and technology agency, has added senior members to its strategy, account, and user experience groups in its Atlanta office, strengthening the agency's expanding North American offering. LBi North America has offices in New York and Atlanta.
Julie Orr joins the Atlanta office as a senior strategist. Orr has a wealth of experience shaping innovative corporate communications strategies for companies such as IBM, The Coca-Cola Company, InterContinental Hotels Group, Holiday Inn, Cartoon Network, Cingular, and Viacom. She recently served as a communications consultant for Earthlink and held previous positions at the Grey Group and Melia Design Group, among others.
"I'm excited to join an agency with the global reach and integrated services of LBi," said Orr. "Having the technical aptitude to deliver on powerful creative ideas is what sets this agency apart, and I'm looking forward to supporting our strategic efforts."
On the Account side, Randi Drinkwater also joins the Atlanta office as Account Director. Drinkwater has served in both corporate and agency settings, and has led multiple businesses in the development of digital marketing accounts, including directing end-to-end marketing services for Cisco Systems, IT systems strategy for the Department of Defense, and 360-degree marketing strategy for IBM's eServer business. Randi most recently served as Director of Marketing at AGS, Inc., an online marketing services platform for healthcare providers.
"LBi has a robust service offering that it executes for a variety of Fortune 1000 businesses. I'm looking forward to the challenge of driving business results by leveraging a blended offering of best-in-class creative and technology services," Drinkwater said of the appointment.
Kelly Pentecost has recently added her considerable user experience skills to the Atlanta office as well. As Director of User Experience, Kelly leads the information architecture strategy and development for a variety of web initiatives. In former engagements, she has innovated unique user solutions for customer loyalty campaigns and promotions, e-commerce platforms, and search and social media projects. Kelly has more than a decade of experience in user experience design, usability science and IA, and has executed major digital initiatives for The Coca-Cola Company, Newell-Rubbermaid, Philips Electronics, and the American Cancer Society, among others.
"We're fortunate to have added such a rich array of talent to our team," said Lisa Harper, Managing Director of LBi Atlanta. "Julie's strategic vision, Randi's managerial acumen, and Kelly's sense of consumer experience, will dramatically strengthen the depth of our insights and the quality of our work."
For further information please contact:
Chelsea Marcinko Webster, Account Coordinator - LBi
+1 404 267 7600, Chelsea(dot)Webster(at)lbi(dot)com
About LBi
LBi is the world's largest independent advertising, marketing and technology agency, blending insight, creativity and expertise to solve business problems. The largest genuinely full service agency of its kind, LBi provides the full range of capabilities, including digital strategy, branded content, service design, media, CRM, technology, managed hosting and support services.
LBi recently merged with Bigmouthmedia, the largest search engine marketing specialist in Europe. Combining LBi's best in class services with Bigmouthmedia's leading search engine marketing, LBi is now positioned to meet the growing customer demand for one agency to provide all of these services across geographies. The company now employs over 1,800 professionals located primarily in the major European, American and Asian business centers such as Amsterdam, Atlanta, Berlin, Brussels, London, Milan, Mumbai, New York, Paris and Stockholm. LBi is listed on NYSE Euronext in Amsterdam (symbol: LBI). http://www.lbi.com/us
# # #