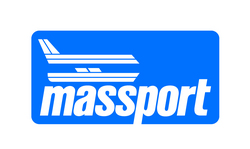 Boston (PRWEB) March 21, 2011
To celebrate Delta Air Lines' entry into the Boston-London Heathrow market on March 26, Boston Logan International Airport and Delta are offering roundtrip airfare for two in a Lift Off to London contest.
"London is the most popular International destination from Boston Logan, Heathrow is the airport of choice and Delta Air Lines entry into the market will give customers more choice to London and cements Delta's position as Boston's busiest airline across the Atlantic,'' said Ed Freni, Massport Director of Aviation. "Logan's customers are already familiar with their service to Amsterdam, and in addition to London, Delta will also start seasonal service to Paris' Charles De Gaulle Airport on March 26 which complements the codeshare service to Paris on Air France.''
With these additions, no airline will offer more international capacity from Boston Logan than Delta.
Heathrow is London's preferred airport for business travelers. Since 2007, when the U.S. and U.K. governments liberalized air service access between their two countries, Delta has added more nonstop service to Heathrow than any of its U.S. competitors. The airline has grown from no service to Heathrow in 2007 to 10 daily flights from six U.S. cities planned for summer 2011, with nonstop service from its hubs in Atlanta, Detroit, New York-JFK, and Minneapolis-St. Paul as well as Boston and Miami.
"Delta's industry-leading growth in Heathrow service underscores our commitment to the market," said Perry Cantarutti, Delta's senior vice president – Europe, Middle East and Africa. "Heathrow is the airport our international business customers consistently tell us they prefer when flying to London."
In addition to London Heathrow and Paris Charles De Gaulle, in 2011 Delta has added or will add nonstop service from Boston to Pittsburgh, Kansas City and Norfolk, Va. to provide additional international connecting opportunities for customers in these cities via Boston.
To win, contestants must enter at http://www.bostonloganconnect.com; the contest runs through April 29 and the winners will receive four nights accommodations at the InterContinental London Park Lane, a luxury hotel in the heart of London, and a prize package from Visit Britain, including tickets on the London Eye. Participants can increase their chances of winning by liking us on Facebook/bostonlogan and being one of the first five people to correctly answer a weekly trivia question or correctly identify the photo of the week. Correct answers get a valid email address entered five more times in the contest. The questions could be about Logan, Delta, London or the British Empire.
Delta Air Lines serves more than 160 million customers each year. With its SkyTeam global network, the carrier offers service to 356 destinations in 65 different countries on six continents. The airline is headquartered in Atlanta, employs 80,000 people, maintains a fleet of 700 aircraft, and with Massport developed Logan's Terminal A – the world's first LEED certified airline terminal. Delta topped Fortune magazine's list of the most admired airline worldwide as part of the magazine's Most Admired Companies list.
Boston Logan, 15 minutes from the intersection of Route 128 and I-90 and five minutes from downtown Boston, serves as the gateway to the New England region and offers nonstop service to 70 domestic and 32 international destinations and in 2010 handled 27.4 million passengers. Boston Logan is the Air Line Pilot Association's Airport of the Year for 2008 because of its commitment to safety. Over the past decade, the airport spent $4.5 billion on a modernization program that includes new terminals, parking facilities, roadways and airport concessions, and has been transformed into a world-class 21st Century facility. The airport generates $7 billion in total economic impact each year.
You can find us on Facebook at facebook.com/bostonlogan and follow us on Twitter at twitter.com/bostonlogan.
The Massachusetts Port Authority (Massport) owns and operates Boston Logan International Airport, public terminals in the Port of Boston, Hanscom Field and Worcester Regional Airport. Massport is a financially self-sustaining public authority whose premier transportation facilities generate more than $8 billion annually, and enhance and enable economic growth and vitality in New England. No state tax dollars are used to fund operations or capital improvements at Massport facilities. For more information please visit massport.com.
###