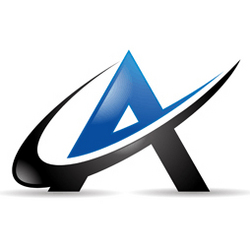 Daytona Beach, FL (PRWEB) March 21, 2011
Advanced Medical is a premier provider of travel therapy services nationwide. With an increasing demand for travel therapy jobs there has never been a better time for new graduates to pursue a career in travel therapy. Many new graduates are drawn to the adventure, flexibility, and financial rewards of travel therapy. However these benefits are often not enough to balance out concerns regarding clinical mentorship.
Now many of these obstacles can be put to rest as Advanced Medical is announcing a comprehensive clinical mentorship program with the new graduate in mind. This program will help ensure a smooth transition for young therapists through enhanced clinical support, weekly progress updates, and a working syllabus. "This program aims to prevent professional isolation by providing multiple channels of support and communication, " stated Maryann Thomas, clinical director at Advanced Medical. Our program actively markets new graduates to clients dedicated to the highest standards in patient care. Unlike most travel companies Advanced Medical has a singular focus on therapy. This focus brings professional development and industry standards to new heights. The New Graduate Clinical Mentorship Program is for those that exceed baseline requirements in regard to references, GPA, and scholastic achievements. In addition to this program Advanced Medical also provides tuition reimbursement, continuing education credits, and sponsors top schools across the country. Whether it is through career services, interactive seminars, or participating in large conventions, Advanced Medical strives to give you the full picture.
In 2010, Advanced Medical earned the certification for the Gold Seal of Approval by the Joint Commission. This honor demonstrates compliance with a national set of consensus-based standards. Couple this with a robust New Grad program and there is no better option for young therapists looking to travel. "We are a company of great warmth, innovative and diligent in the pursuit of high standards. It is thrilling to see the splendid new therapists joining the Advanced Medical family," stated CEO Jennifer Fuicelli. To learn more about the Clinical Mentorship Program, Tuition Reward , and search thousands of travel jobs nationwide go to Advanced-medical.net.
###