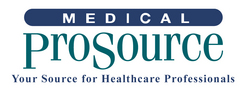 Delivering Quality Professionals on-time with Outstanding Customer Service
Houston, TX (PRWEB) March 23, 2011
Medical ProSource celebrates providing elite healthcare professionals for client's contract, contract to hire and direct hire needs. Medical ProSource is a familiar name with Houston companies that are seeking healthcare professionals. They provide expert candidate sourcing, by utilizing their propriety database and relationships in the healthcare candidate market. All candidates undergo a rigorous screening process which includes a phone interview followed by a face to face interview, background check, reference check, drug check if requested and skill testing as required. More detail can be found at http://www.MedicalProSource.com/PR
National ProSource the parent company of Medical ProSource was founded in 1989. ProSource management recognized the need for an integrity rich healthcare specialized staffing firm, and in 2004 Medical ProSource began servicing Houston's healthcare industry utilizing the strength of National ProSource's reputation for excellence.
The Houston based firm's longevity and success is a tribute to their dedicated staff that believes in "Delivering Quality Professionals on-time with Outstanding Customer Service". The staff 's executive team sets an example of integrity and teamwork that resonates throughout the entire organization. Their highly experienced Account Executives, Specialized Recruiters, and Support Staff have dedicated countless hours providing Houston companies with elite professionals that they can count on, and providing Houston professionals with a firm that is integrity rich and truly cares about the individual's success.
Medical ProSource takes great pride in providing the best contract, contract to hire, and direct hire professionals available for all size hospitals, clinics, labs, and physician offices. From the first client, Intercede Health, to current Fortune 500 clients which include and have included; LabCorp, Kelsey-Seybold, Memorial Hermann, United Surgical, and Bay Area Podiatry to name a few, Medical ProSource was there meeting the company's staffing requirements. "We are extremely proud of the relationships that have been established and strengthened over the years and the service that we have been able to provide Houston clients and individuals seeking employment," shares Trish Davis, CEO.
Driven to utilize the latest in technology to meet client's busy schedules, Medical ProSource offers video resumes. Video resumes give the healthcare professional the ability to present their skills to clients in a video format. Video Resumes give the client the flexibility to have a specific set of questions asked in the interview and to be able to view the video as their schedule allows. Meeting client's needs by expediting the hiring process is the goal that has been met with Medical ProSource's Video Resumes.
"Our accomplishments are due to the trust and professionalism that has been the seed for the close relationships that have been built with many of Houston's finest companies. Thank you Houston, both clients and candidates, we have enjoyed our business relationships with all of you and look forward to meeting those that we have not yet had the pleasure of meeting. Working together to achieve our clients goals, we are here for Houston," shares Sal Rampelli, VP of Operations.
Please raise your glass to celebrate with Medical ProSource as the firm commemorates its anniversary with deep-felt gratitude for a dedicated staff, exceptional clients and candidates, new and old and those yet to be.
Medical ProSource is a specialized healthcare staffing firm. National ProSource, the parent company has been recognized as one of the 10 most dependable staffing firms in Texas as featured in Texas Monthly for two consecutive years. With a stringent interview program that allows only the finest of candidates to be considered for their clients, Medical ProSource is able to meet staffing needs with the finest candidates the market has to offer. Their recruiters specialize in specific areas of healthcare, understanding in-depth the subject matter of their positions. Medical ProSource works with the highest of standards and at a strong fast pace to meet client needs. They are also recognized by the state of Texas as a woman-owned business HUB.
For more information on Medical ProSource and how they can meet your healthcare staffing goals, please contact:
Sal Rampelli
VP of Operations
Medical ProSource
http://www.MedicalProSource.com/PR
713-272-8811
###