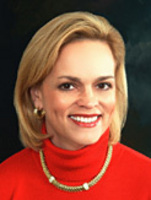 "An executive with presence commands the room, projects the message and pulls you into their beliefs," notes Williamson. "Executive Presence isn't something you give yourself, but something you earn from those around you ..."
Atlanta, GA (PRWEB) March 21, 2011
Sally Williamson & Associates (SW&A), an Atlanta-based executive coaching firm, announces the launch of a new workshop series: Executive Presence: Turning Initial Impressions into Lasting Impacts. The one day workshop introduces the essential qualities for delivering key messages with confidence and credibility.
Executive Presence is a red hot topic in today's boardrooms. In fact, SW&A's March workshop sold out. Two new dates have been added next month: April 8th and April 14th. For a listing of available dates and to register, please contact Rhonda Gailey at 404-475-6550 or rhonda(at)sallywilliamson(dot)com.
The Executive Presence workshop's core curriculum is based on the Three Cs of Style: Confidence, Commitment and Connection.

Taking Ownership for Impressions
Standing Your Ground
Creating Energy in Your Message
Engaging an Audience of One or One Hundred
Participants are videotaped and evaluated multiple times to explore techniques that improve delivery and impact.
One recent participant said, "This is one of the more helpful and applicable workshops that I've been to in a long while. I can't wait to incorporate some of the tools I've learned."
Each workshop is limited to 10 participants and taught by Sally Williamson, President of Sally Williamson & Associates. Sally has more than 27 years of experience working with executives to help them improve their spoken communication skills and deliver key messages effectively. She is currently writing a book on Executive Presence, which will be published this summer.
"An executive with presence commands the room, projects the message and pulls you into their beliefs," notes Williamson. "Executive Presence isn't something you give yourself, but something you earn from those around you who come to respect your right to speak and your ability to lead."
About Sally Williamson & Associates (SW&A)
Founded in 2004, Sally Williamson & Associates (SW&A) is an executive coaching firm serving companies and individuals throughout the Southeast. Clients include Turner Broadcasting System, Southern Company, iHealth Technologies, Intuit, SunTrust, UPS and others. SW&A was ranked #26 on the 2011 Bulldog 100 Award: Fastest Growing Businesses, which is awarded by the University of Georgia, to former students whose businesses have demonstrated exceptional growth in revenues for three consecutive years. http://www.prweb.com/releases/2011/02/prweb5052924.htm
For more information about SW&A visit http://www.sallywilliamson.com.
# # #