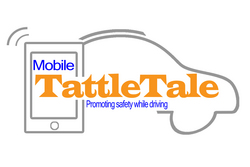 "Raising awareness of responsible driving is essential," says David Metter. "Leveraging technology to assist in the safety of their children is a luxury that every parent should covet."
Suwanee, GA (PRWEB) March 21, 2011
According to the US Department of Transportation, more than 5,400 people died on US roadways in 2009, and more than 400,000 were injured, as the result of an accident caused by a distracted driver. The age group with the highest proportion of distracted drivers is those drivers under the age of twenty. To address this problem, Mobile Tattletale Applications, LLC. announces the release of their new application, Mobile Tattletale, designed to prevent teenaged drivers from being able to text while driving.
"We have come together as a group of concerned parents to help stop teenagers and other drivers from dangerous driving habits like texting while driving," says David Metter, CEO of Mobile Tattletale Applications, LLC.
A survey performed by Seventeen Magazine and AAA Auto Club found that nearly nine in ten teenage drivers have engaged in distracted driving behaviors such as texting, although most of them know that their actions increase their chances of crashing. "Teens do continue to drive distracted even when they recognize the dangers," says William Van Tassel, manager of AAA's driver training programs.
"Awareness is crucial, but it is not enough," says Metter. "Mobile Tattletale can help save lives through parent monitoring technology."
Mobile Tattletale's patent pending technology functions with the GPS on a smart phone. When the user of the phone reaches a certain speed, predetermined by the parent, texting functions on the phone are blocked until the speed is reduced below the speed setting. The application offers additional features, including an automatic text response for inbound texts that lets the other party know that the teenager is unable to text at that time, and a notification to the parent if the child tries to disable the application or remove it from the phone.
Mobile Tattletale is available for download on the Android and Blackberry cellular phone platforms, and will be available on the iPhone shortly. A one-year license to use the application costs $4.99, and can be renewed automatically each year.
"Raising awareness of responsible driving is essential," says David Metter. "Leveraging technology to assist in the safety of their children is a luxury that every parent should covet."
About Us:
Mobile Tattletale Applications, LLC is an Atlanta -based company that has national reach and frequency. Founded in 2009, we have vested interests in mobile technology and marketing including Bluetooth and mobile SMS applications. Our customer base includes early adopters of technology, social media enthusiasts, entrepreneurs, influencers, brands and corporations, marketing, advertising and PR agencies.
# # #