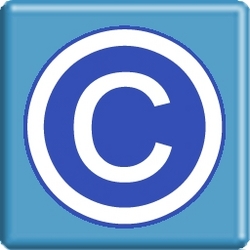 Copy protect any web page from Printscreen and screen capture software by simply adding a few lines of HTML that is fully compatible with all programming languages including ASP, CGI, Cold Fusion, .NET, PHP, Sharepoint, etc.
Brisbane, Australia (PRWEB) March 22, 2011
CopySafe Web Protection can be used on any web site and on any web page, even on pages that are delivered on the fly using any one of the web scripting languages. It is so simple to use and simple to incorporate on any web page. All one has to do is add a few lines of HTML to invoke the most secure copy protection imaginable.
For more than a decade CopySafe Web has been employed to copy protect web pages, providing the most secure solution from all methods of copy and save including Printscreen and screen capture.
The range of media that can be protected includes ALL media that can be displayed from a web page. This means that with the same application you can copy protect images, copy protect movies and also protect Flash SWF, they will be protected from Printscreen and screen capture. In fact CopySafe Web will also copy protect movies and animations from screen recorders. Different levels of protection can be applied to different pages to allow users to interact with page objects and participate in interactive surveys, etc.
For services providing movie streams from either Windows Media Server or Flash Media Server, adding CopySafe Web to the web page that displays the movie (via an embedded player) will protect movie streams from screen recorders while being played, leaving the media server to prevent direct access.
CopySafe Web can be incorporated into any web project, regardless of whether it's based on .NET, ASP, PHP, Cold Fusion or Sharepoint technology. It can be used on any type of web page and on any type of web server. The CopySafe Web software can create the HTML to add to your pages and also encrypt images using ArtistScope's renown "domain lock" technology.
CopySafe Web software can run in command-line and also run from a web server, enabling sites to be developed for encrypting images uploaded by site visitors. ArtistScope provide full support for the development of such sites and can also provide ready-made DLLs to provide the software-web interface for server-side encryption and conversion.
Images encrypted for use with CopySafe Web are the most secure method of protecting images because they cannot be used from any other web site and cannot be retrieved from cache. In fact the encrypted images stored on any server are also safe from company staff and the Webmaster himself.
ABOUT ARTISTSCOPE
ArtistScope is an artist-oriented company founded in 1997 to address the need for robust copy protection for the livelihood of artists. They know the technology, they know the customer, and they know the audience.
Click for more information about ArtistScope Copy Protection & DRM Software.
# # #