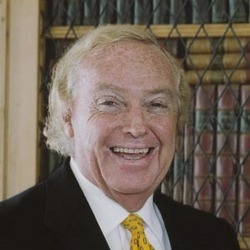 "The life insurance industry has offered basically the same lineup of products for more than a century. Worse, it sells them in the same way as when the Wright brothers were at Kitty Hawk."
Wayzata, MN (PRWEB) March 21, 2011
Bob MacDonald, former CEO of Allianz Life, today accused the insurance industry of hiding a dirty little secret that, he says, misrepresents industry sales, inflates the price consumers pay for annuities, and masks long-standing industry problems. He encouraged industry executives to head off a troubled future by creating innovative new products, investing more heavily in its distribution system and embracing interactive technology.
These problems stem from the industry's comfort living in the past, said MacDonald. "The life insurance industry has offered basically the same lineup of products for more than a century. Worse, it sells them in the same way as when the Wright brothers were at Kitty Hawk and its customer interaction has changed little since the invention of the typewriter," MacDonald said.
Writing in his blog, bobmaconbusiness.com, MacDonald claims the insurance industry lags behind other segments of the financial services industry in all areas: product relevancy, relationship with distribution, ease of customer service and use of strategic technology to improve productivity and reduce costs.
"The failure of the life insurance industry to embrace a changed world also exposes it to an increase in regulatory and enterprise risk management issues," MacDonald said. These attitudes and issues portend severe challenges for life insurance companies to achieve both top- and bottom-line growth, now and in the future. But, MacDonald says, the industry leaders are too delusional to reveal the true status of the industry and they procrastinate on taking the steps necessary to make the industry relevant in the future.
Typical of this lack of transparency, said MacDonald, is the industry's "dirty little secret": Insurance companies are offering misleading data on the amount of new money flowing into their coffers. While some companies continue to report increased sales - especially with annuities - the reality is that the vast majority of these sales are simply a "recycling" of existing premiums from one company to another.
"Instead of attracting new money to the industry, annuity policy assets are consistently and systematically being 'churned' from one company to another. In other words, like an elaborate corporate shell game, existing annuity assets are simply being moved from one shell to another, giving the illusion -- but not the reality -- of new sales. This strategy enables companies to report 'increased sales' to shareholders and allows agents to earn new commissions, often at the expense of consumers who potentially can lose significant asset value with each 'churn.'"
The more realistic way to report new sales would be to determine "net new annuity premium." This could be accomplished by using the following formula: Net new sales equals premium collected minus premiums transferred in from other companies minus premium transferred out to other companies.
Even with this charade, said MacDonald, industry-wide annuity sales are struggling. According to Beacon Research and the Insured Retirement Institute, total sales of annuities dropped 14 percent in the fourth quarter of 2010 and declined a staggering 31 percent for the entire year. And, because these firms are using only company-reported sales figures, these reports do not reflect a true picture of real sales.
While MacDonald believes that the life insurance industry has its collective feet planted firmly in the past, he suggested that the present situation offers the industry a terrific opportunity to grow and change. "The industry could start by designing innovative new products that enhance long-term value, investing in improving the quality of its distribution system and by embracing the benefits of interactive technology, which until now, it has rejected." He concluded, "The result would be to halt the meaningless flow of assets from one company to another, attract a flow of new money to the industry, while improving productivity and reducing costs."
Bob MacDonald was formerly CEO of ITT Life, wholly owned by The Hartford. He founded LifeUSA, which he sold to Allianz SE in 1999 for $540 million and became CEO of Allianz Life of North America. Since 2002 MacDonald has headed CTW Consulting, LLC, a vehicle for offering his experience and unique approach to management and corporate culture development.
###