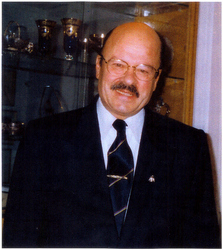 There is not anything stronger and most effective than unselfish love.
Beverly Hills, FL (PRWEB) March 21, 2011
Admiral P.Kikareas, President of the World Foundation of Peace and Security, has devoted his life for peace and security among humanity. He announced today that War Crisis Management in Libya is going wrong and Dangerous. In his previous Press Release dated Feb 11, 2011 he asked for the free world to get mobilized and face drastically the building up of the dark powers of hate and killing without mercy.
He also asked the free world to help safeguard the fire that might start and expand from the Egypt and Middle East Counties. If not then we might see extremists take the power and threat the entire region and the world.
Now at this date a huge unrest exists in all the area of North Africa, Middle East and other surrounding countries, with huge interests in the Major area. Specifically the most dangerous situation is emerging in Libya after the military intervention of the coalition forces of French, U.K., USA, Denmark, Italy and Spain. This started after a request of the Arab League for a no fly zone over Libya and a UN resolution, in order to protect the civilians from the civil war of Gadhafi and its opposition powers.
Now the Arab League after a meeting says that the coalition has overdone over the limits their actions and has turned them into military actions, which has killed civilians and other Libyan people.
Gadhafi who was almost in Benghazi to win the war against the rebels now is threatening that the West will pay for that and the war will be very long.
The Russians and the Chinese said that they regret with the military intervention for solving the differences inside a sovereign country. Germany and many other allies do not participate into the coalition.
The Libyan Ambassador in the USA stated that Gadhafi is going to fight for as long as he may because as he does not have any other alternative.
Kikareas says, "that War Crisis Management is not an easy tool to play with. He said that the coalition started with not a really specific mission. Also the results have escalated the crisis very much, making Gadhafi forces much more aggressive and the bloodshed to follow, seems to be much more that could be if we had used different ways for stopping the killings".
We started another Major War Kikareas adds, "with unpredictable results, when we are already involved in Iraq in Afghanistan in the Persian Gulf, in South Korea".
If we see a number of terrorist strikes all around the World or if we see countries like Iran to start helping the chaos, then whom is to blame for? What should we do, if we see other countries to be engaged also? Then what?
Kikareas asks, "Why all these killings? Why all this aggression? We are not fed up from the blood, which has been given every day? Even the Nature has been sick and brings one Major catastrophe after the other".
For God's shake stop killing each other and start understanding and loving without self-interests. This is the only way to bring us back to normal.
To love is to care and is not to make wars for financial and power interests. If we do that then we will see really great results to come and that will surprise us.
I do make a wish and pray, to make a stop NOW. To reconsider our decisions and call for an international assembly, to solve all the problems with love and care and not for power and self interests. All Nations should participate and all the cards should be brought on the table.
Finally Kikareas "Calls the coalition to stop military actions against Libya and only keep the no fly zone for humanitarian aid to be able to be transferred. Leave the Libyans to solve their problems by themselves. We in the USA have too many problems to solve in our country and we should not spend more money and give more blood for other countries, except if it is something that is really a threat to us."
Kikareas adds, " Remember always that War Crisis Management is not a tool for everyone to play with, all major wars came out of mistakes in the War Crisis Management."
With love and care,
Admiral P.Kikareas
Hellenic Aspis & Associates Inc.
World Foundation For Peace and Security
###