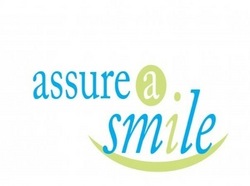 [Vitamin] supplements simply are not enough. You have to eat 5 to 6 servings of natural fruits and vegetables to acquire the nutrients your body needs to function properly.
Miami, FL (PRWEB) March 22, 2011
Miami dentist Ted Herrmann celebrates National Nutrition Month with Assure a Smile patients this March. The Miami dental practice encourages participants to form good nutrition habits that will last well beyond the month's end. According to Dr. Herrmann, the health benefits of eating well are reflected throughout the body, especially in the mouth. Assure a Smile patients who eat well are also less likely to develop cavities, gum disease, and have stronger long-term overall health.
National Nutrition Month is a nutrition education initiative celebrated annually by the American Dietetic Association. This year, the theme is Eat Right with Color. The theme reflects the importance of eating well-balanced meals consisting of vegetables, fruits, and lean meats. The color aspect of the theme is a focal point for Dr. Herrmann and the professionals at Assure a Smile Miami Dentistry. "Fruits and vegetables differ in color because they have varying amounts of vitamins and minerals, among other elements," reports Dr. Herrmann. "We love the National Dietetic Association's color theme because it reflects the importance of eating a variety of foods. When patients focus on eating a variety of different colored foods, they also ensure that they receive a range of all natural vitamins and minerals."
Patients who take multivitamins and other health supplements are not exempt from National Nutrition Month, warns Dr. Herrmann. Consuming a variety of fruits, vegetables, whole grains, fish, and lean meats is the best way to ensure you receive the nutrients that are essential for daily function and long-term health. Dr. Herrmann cites an alarming study shared by Surgeon James Barber, M.D., that states ¼ of Americans do not receive 60 milligrams of vitamin C each day—the absolute bare minimum required for body cells to perform basic biological functions. Even worse, only 9 percent of Americans report eating 5 daily servings of fruits and vegetables as urged by the American Cancer Society. "These numbers reflect a nutritional deficiency among Americans," Dr. Herrmann states. "If nutrient levels among Americans are generally low while vitamin and other health supplement sales are extremely high, it is logical to deduce that supplements simply are not enough. You have to eat 5 to 6 servings of natural fruits and vegetables to acquire the nutrients your body needs to function properly." The benefits of eating well extend beyond simply giving cells the fuel to function, however. Eating a colorful plate of fruits, vegetables, and lean proteins is an effective way to ensure your body receives a host of essential vitamins, minerals, and other nutrients that preserve long-term health and vitality.
As a holistic dentistry practice, Assure a Smile puts overall wellness education at the forefront of patient interaction. Holistic dentistry takes a proactive approach when treating patients, always searching for the underlying causal factors for certain conditions. Often times, dental conditions are the result of poor nutrition. Patients who consume large amounts of refined sugars and candies instead of naturally sweet fruits, for example, create a highly acidic environment in their mouths. Such an environment promotes high rates of both plaque accumulation and tooth decay. In this way, spreading nutritional awareness during National Nutrition Month serves to reduce the occurrence of tooth decay and gum disease among Americans. By educating patients on the numerous downfalls of poor nutrition, Assure a Smile is able to help Miami residents make informed food choices that help teeth and gums stay healthy for life.
The professionals at Assure a Smile pay close attention to signs of poor nutrition, teeth grinding, TMJ, and other conditions that may significantly contribute to tooth and gum decay. The practice is located in South Miami, adjacent to Baptist Hospital, and invites new patients to schedule a dental appointment online or over the phone. New patients may take advantage of the New Patient Holistic Cleaning and Consultation Special, receiving a thorough teeth cleaning, TMJ scan, full dental x-rays, digital imaging, and holistic wellness consultation.
###