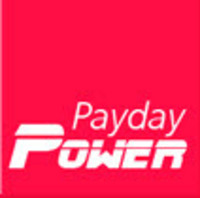 (PRWeb UK) March 22, 2011
With the UK payday loans industry booming, Payday Power are looking to expand the company's influence oversees. As a leading British broker they help thousands receive the financial help they need, now though they are looking to extend this service overseas.
To achieve this, Payday Power has developed partnerships with major payday loan providers in Australia, the United States and Canada. This will mean that they can expand the company into new markets and help more consumers to get quick, safe access to money.
Simon, the Managing Director of Payday Power, was pleased to be able to announce the new partnerships, saying "This deal has been a long time in the making and is a very positive move for the company. With the agreements in place, we're eager to start work on building a fantastic global platform for our payday loans service".
The popularity of payday loans has led to more lenders coming into the market, making it a hugely competitive industry. However, Simon isn't overly concerned about the difficulties of branching out into new territories; "We're aware that there is going to be plenty of competition in Australia, Canada and the US, but we have learnt a great deal through our success in the UK. We will also be partnering with some extremely successful and well established providers in each country, giving us a great starting point."
"Of course there will be challenges ahead" Simon continued "but we're well equipped to deal with these and are going to be doing everything within our power to make this endeavour a success."
Payday Power should be launching in the US, Canada and Australia within the coming months. Offering the same brokerage service and maintaining the company's dedication to ethical lending practices that has helped make it such a success in the UK.
About Payday Power:
Founded in 2008, Payday Power is a leading broker of online payday loans. Part of the Reset Finance group, they enjoy the backing of a number of major lenders to help get the best deal for customers. Payday Power offer payday loans of up to £1,200 at a typical representative APR of 1,737% - equating to around £25 per £100 borrowed or 25% of the total amount – and are committed to responsible lending.
###