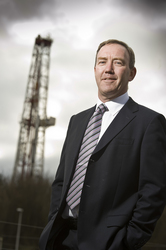 (PRWeb UK) March 22, 2011
Rapidly-emerging oil and gas remote downhole and wellbore camera specialists EV has secured more than £6 million investment in order to fast track its growth. The company will use the investment to commercialise new camera technology and rapidly grow its business on a global basis.
Norwich and Aberdeen based EV has developed ground-breaking wellbore and downhole camera and video technology that allows pictures to be taken in remote and challenging environments such as down oil and gas wells and on the seabed. It secured the investment from leading energy-focused private equity firm Lime Rock Partners.
EV has already experienced rapid expansion over the last year during which the company has opened new premises in Aberdeen and Louisiana, USA, as well as created more than 50% new jobs, bringing the number of employees to more than 30.
Francis Neill, chief executive officer of EV, said: "To secure investment from an equity company the calibre of Lime Rock demonstrates the confidence that they have in EV's proprietary technology and the business's potential to significantly grow its international footprint in the camera and video sector.
"Having identified a niche sector in the market, EV has capitalised on more than 30 years' experience in TV and communications technology by successfully transferring state-of-the-art imaging technology into the oil and gas industry.
"Our innovative technology and service lets customers see what is going on in wellbores and on offshore installations down to the seabed. This helps identify problems in less time and lowers the risk of interventions."
Trevor Burgess, managing director of Lime Rock Partners in Aberdeen, said: "EV has cost effective technology for the "You-Tube" generation in the oilfield, and a great management team with a vision for the future. Video pictures will eliminate most of the risk in problem diagnosis in wells and they have the potential for replacing a number of widely used services that rely on mechanical and electrical measurements today. "
EV's specialist remote downhole & wellbore camera and video technology includes its state-of-the-art suite of Optis™ wellbore tools which include drill-pipe, coil tubing, electric line and slickline deployment capability. EV also provides range of products and bespoke solutions for riser and pipeline inspection, leak monitoring, construction and decommissioning.
EV provides not only the technology but also the experience and expertise to ensure that a picture is achieved however demanding the environment. For example, the company's innovative Slickline memory camera is to be deployed on project in Tunisia involving a HP/HT well with temperatures of up to 170º Celsius.
With a rapidly expanding global footprint, EV's technologies and personnel can also be mobilised at short notice to any location.
Picture caption: Francis Neill, chief executive officer of fast-growing company EV
For more information about EV, visit: http://www.evcam.com
###