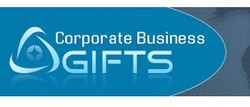 While our main goal is to help companies find those perfect corporate gifts, we also point out the marketing benefits behind these gifts.
(PRWEB) March 23, 2011
Corporate-Business-Gifts.com is a new website recently launched to help companies and business owners find that perfect corporate gift for their clients and/or employees. This site will present viable and cost-effective options when it comes to corporate branding, employee incentive rewards and customer appreciation gifts.
Using corporate business gifts has long been a staple marketing strategy for many companies, big and small, mainly because these simple gifts can help cement relationships and create goodwill for all concerned. They create great Public Relations. Plain and simple.
"Any business operating today, shouldn't underestimate how far a simple gift can go towards creating customer loyalty," says Crystal Hoskins, who runs the new site. "This loyalty can have a direct correlation between sales and repeat customers; which over the long term can greatly affect a company's bottom line."
The main emphasis of this new Corporate-Business-Gifts.com will be on the marketing and promotional benefits of giving corporate gifts. How gift giving can help build your brand and gain recognition with consumers and shoppers. And how simple promotional gifts can be a cost-effective way of increasing your sales and for gathering new clients.
The site will cover and present the different categories of corporate gifts such as Employee Corporate Gifts, Promotional Corporate Gifts, Technical Corporate Gifts... and much more. Plus, the site will also cover the important position humor can play in corporate gifts and will explain this role via informative articles which visitors can find on the site.
Another emphasis will be on high-end luxury corporate gifts which will be balanced out with simple low-cost promotional gifts. Presenting a whole range of gift products to satisfy all tastes and requirements, no matter how simple or intricate, will be the main objective of this new site. Users of Corporate-Business-Gifts.com will find numerous gift ideas to match their needs.
All this is reflected in the site's main goal and theme: "Helping you find the perfect corporate gift".
More info:
Corporate-Business-Gifts.com is partnering with Bizwaremagic.com, which also runs a popular corporate business gifts section. Bizwaremagic will also help with the SEO and promotion of the new site. The first step was acquiring an older domain which first debuted in 2002 and going forward from there by providing valuable content and corporate gift products for all its visitors and clients.
###