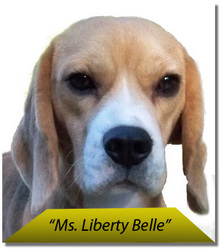 "These amazing dogs can search up to 130 hotel rooms a day, alerting at the source of the infestation with a 96% accuracy rate, saving all property owners time and money all while providing the peace of mind they're safe in bed at night."
(PRWEB) March 23, 2011
K9 Special Forces, LLC Oklahoma's first and only company to offer canine bed bug scent detection accredited by the National Entomology Scent Detection Canine Association (NESDCA). NESDCA accredited teams (handler & canine) must pass annual examinations demonstrating the knowledge and skills needed to find only live bed bugs and/or viable eggs.
Owners Glen and Christen Collymore and their adorable beagle "Ms. Liberty Belle" were trained by the prestigious J & K Canine Academy. J & K Canine Academy and owner Pepe Peruyero are recognized as the "Gold Standard" in the entomology canine detection field with the only bed bug program in the world backed by scientifically proven results. Pepe, featured by many news organizations such as Animal Planet and Discovery Channel, developed his bed bug scent detection training methods in conjunction with research by and in cooperation with the University of Florida.
Reports of bedbug infestations have increased by 81 percent since 2000, according to the National Pest Management Association, which conducted the 2010 Comprehensive Global Bed Bug Study with the University of Kentucky.
"These amazing dogs can search up to 130 hotel rooms a day, alerting at the source of the infestation with a 96% accuracy rate, saving all property owners time and money while providing the peace of mind knowing they're safe in bed at night."
Serving property owners of every type, more information can be found online at http://K9SpecialForces.com or (405) 919-7282.
###