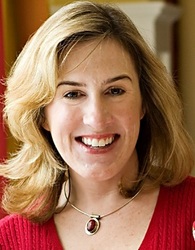 Small businesses, especially 'mom and pop' businesses, are key to this country's economic success.
Madison, WI (PRWEB) March 22, 2011
With more than 3 million "mom and pop" business owners in the United States, BizFilings, a leader in online incorporation services, recognizes "National Mom and Pop Business Owners Day" and celebrates the family businesses that drive economic progress. In the spirit of this holiday, BizFilings is proud to celebrate this occasion by offering up to $75 off an incorporation package at BizFilings.com.
Small-business owners have a family history of hard work and passion. While family businesses don't always get the recognition that they deserve, this national holiday in March marks a time when small businesses are honored for their contribution to the American marketplace.
"National Mom and Pop Business Owners Day" which falls on March 29, was established by Rick Segel, author of Retail Business Kit for Dummies and other business books. He started the holiday to honor his parents, who opened their own small business in 1939. While their business, a hat shop called Ruth's, closed in 1997, the spirit of celebrating "mom and pop" businesses has lived on ever since.
"Small businesses, especially 'mom and pop' businesses, are key to this country's economic success, and we hope this special offer helps entrepreneurs get their business started and established businesses reap the benefits of incorporating," says Karen Kobelski, general manager of BizFilings. "Incorporation of your business can limit liability for business owners and protect family assets. Incorporated businesses also benefit from perpetual existence, meaning the company can virtually survive forever."
To take advantage of this special offer go to BizFilings.com/offer.
BizFilings is a leading provider of incorporation in the U.S. and helps thousands of "mom and pop" businesses pursue their dreams through its business filing and registered agent service. Visit the BizFilings online learning center to learn more about the benefits of incorporation.
About BizFilings
BizFilings is a full-service, online incorporation service provider, offering small-business owners a fast, easy and economical way to form a corporation, limited liability company (LLC) or other business structure online or by phone. BizFilings also offers a full range of business filing and compliance products, including nationwide Registered Agent service, helping keep businesses in compliance with state regulations. BizFilings is a part of Wolters Kluwer, http://www.wolterskluwer.com, a leading global information services and publishing company. Wolters Kluwer, with 2009 annual revenues of €3.4 billion, employs approximately 19,300 people worldwide, and maintains operations in over 40 countries across Europe, North America, Asia Pacific and Latin America.
###