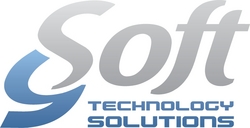 vAds harnesses this user experience and has revolutionized new opportunities for advertisers in the mobile space
Burlingame, CA (PRWEB) March 22, 2011
gSoft Technology Solutions, a developer of mobile business and productivity applications, today launched vAds, a newly developed, revolutionary approach to mobile advertising involving short voice advertisements. vAds delivers targeted advertisements through a customizable voice personality. The voice advertisements are strategically timed to launch during 'idle time' -- the time during which a mobile application is loading or processing on users' handheld devices.
Microsoft® is an advertiser on our system, along with many other advertisers and publishers including Putnam Lexus, Sweet Memory, Rush Hour Digital, Tangent, Clear View Technologies and Papa John's Pizza. The system is available globally on most smart devices including Apple ® iOS,Google ™ Android and Microsoft ® Windows Phone 7.
Today's launch of vAds follows several months of the network running as a live pilot with a controlled list of applications that offered real market validation of the impact advertisers and publishers can expect. "Mobile devices are currently designed for achieving the highest level of human voice interaction," stated Andre Hawit, gSoft CEO. "vAds harnesses this user experience and has revolutionized new opportunities for advertisers in the mobile space. The five month pilot we ran in two languages has confirmed the effectiveness of the network."
Strategically Timed Audio Ads Proved to be More Effective than Banner Ads
vAds heard by the user during idle time are designed to provide added entertainment value without interfering with an app's personality, behavior or flow. Research indicates that users hearing relevant ads at strategically selected moments – i.e. while the user is idle in anticipation of a result – is much more effective than banner ads attempting to capture user's eyes and brains through motion and visual clues while they are focusing on another task. In fact, additional studies have shown that more than 99% of mobile banner ads are never clicked on.
A Targeted and Flexible Approach
vAds utilize sophisticated, flexible and dynamic targeting parameters to effectively reach the proper audience. Targeting is performed at the ad level versus campaign level, providing added flexibility and a more logical approach to target grouping. vAds content ultimately reach the profiled target audience through an online portal, myvads.com.
The vAds network also allows advertisers to directly create, monitor and manage their own advertising campaigns through a central portal. Application developers have full control of ad delivery timing – typically during 'idle time,' resulting in strategically timed ads and maximum impact.
New, Easy Revenue Stream for App Developers and Publishers
vAds establishes new revenue streams for Application Publishers by partnering with vAds. Developers incorporating vAds into their offerings will not need to give up valuable application screen space or adjust any application behavior or flow while integrating vAds functionality, as users do not need to leave the app in order to receive the targeted advertisement. For ease in functionality, gSoft provides a simple API library that can be easily implemented in just a few hours.
"The market response to vAds technology has been tremendous and we anticipate explosive growth on interest and usage," stated Hawit. "More than 20 developers, 30 advertisers and national advertising agencies have already requested licenses."
Each vAd is priced per number of words and level of targeting. Advertisers are only charged for successfully delivered ads. An online campaign management system keeps track of campaign budgets and offers in-campaign fine-tuning based on real-time data of campaign progress.
For more information on vAds or to become affiliated as a publisher, advertiser or agency partner, please visit http://www.myvads.com or http://www.gsofttech.com. A video tutorial of the product can also be found at http://www.youtube.com/user/vAdsChannel.
About gSoft Technology Solutions
gSoft Technology Solutions builds and markets business and productivity applications for smart devices. gSoft applications feature voice interface, artificial intelligence and rich content technologies in multiple languages. Current product offerings include Monica™ - an executive virtual assistant mobile application recently featured as "App of the Month" in the January 2011 issue of Entrepreneur Magazine - and vAds, a revolutionary global application advertising platform with sophisticated dynamic targeting.
Microsoft (Nasdaq "MSFT"), Windows Phone 7, Windows and the Windows logo are either registered trademarks or trademarks of Microsoft Corporation in the United States and/or other countries. Apple and iOS are trademarks of Apple Inc., registered in the US and other countries. vAds, gSoft, Monica are either registered trademarks or trademarks of gSoft Technology Solutions registered in the US and other countries. Google and Android are registered trademarks or trademarks of Google Inc. All other trademarks used herein are the property of their respective owners.
###