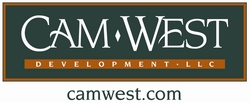 "Our thoughts are with the millions of people affected by the immense disaster in Japan," said Eric Campbell, President of CamWest. "As a home builder, we felt the need to contribute to providing emergency shelter to the families who have lost their home
Kirkland, WA (PRWEB) March 22, 2011
CamWest Development LLC, a premier new home builder in the Northwest, today announced that the company will donate to ShelterBox.org, an international disaster relief charity that delivers emergency shelter, warmth and dignity to people affected by disaster worldwide.
"Our thoughts are with the millions of people affected by the immense disaster in Japan," said Eric Campbell, President of CamWest. "As a home builder, we felt the need to contribute to providing emergency shelter to the families who have lost their homes and possessions. We hope this small contribution will allow them to start rebuilding their lives."
Shelter Box provides emergency shelter and lifesaving supplies to families around the world who are affected by disasters at the time when they need it most. Each large, green ShelterBox is tailored to a disaster but typically contains a disaster relief tent for an extended family, blankets, water storage and purification equipment, cooking utensils, a stove, a basic tool kit, a children's activity pack and other vital items.
For more information on CamWest Development LLC, please visit http://www.camwest.com or for more information regarding Shelter Box, please visit http://www.shelterbox.org
###