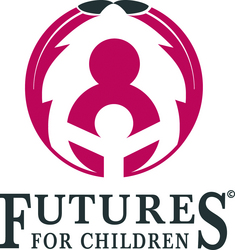 Futures for Children's founder Dr. Richard P. Saunders' vision lives on today – "to build communities empowered by self-reliance."
Albuquerque, NM (PRWEB) March 23, 2011
Futures for Children is pleased to announce the dates for the 2011 Youth Leadership Summits for American Indian students in elementary school (April 1-3) in Albuquerque, NM and middle school (April 14-17) at Ghost Ranch in Abiquiu, NM.
Each year, Futures for Children's Youth Leadership Program culminates with life-changing summits at the elementary, middle and high school levels. This year's theme is "The Rising of Young Leaders, Moving Forward as One." At the Youth Leadership Summits, American Indian children get intensive leadership, communication, team building, and community service training. Students also get an opportunity to work with children from different tribes which fosters inter-tribal friendships. Most importantly, the students present their community projects and share how their respective communities benefited from their service.
Herbert Manheimer, Director of Program Field Services and Regional Coordinators MaDonna Analla, Eric Manolito and Ricky Triana want to thank partnering organizations in New Mexico - New Mexico CultureNet, Opera Southwest, Georgia O'Keefe Museum, Capoeira Padagos, Ghost Ranch, Explora, Freemont Fine Foods, and REI/Leave No Trace.
Futures for Children is delighted to have well-known and talented photographers from the Southwest join us at our Summits – Kim Ashley from Albuquerque and Harvey Stearn from Sedona. Kim Ashley will photograph students in action at the Summits. Harvey Stearn will be teaching Introduction to Photography to our middle school students at Ghost Ranch. In addition, we will also have conservationist Jason Martinez teach a course on the environment and artist Owen Lostetter will be facilitating an art workshop. Actor Leon Fred will provide a kids workshop on acting and poets Hakim Bellamy, Jasmine Sena Cuffee, Manuel Gonzalez, and Colleen Gorman will lead a poetry workshop. Last, but not least, nurse Mary Ann Arnold will join us. She's been volunteering at Futures for Children for 20 years!
The Youth Leadership Program is part of Futures for Children's three-pronged approach to self-sufficiency in Hopi, Navajo, Pueblo and Mescalero Apache communities in Arizona and New Mexico. The other two programs include Mentorship/Friendship and Families in Action. Futures for Children's founder Dr. Richard P. Saunders' vision lives on today – "to build communities empowered by self-reliance."
More information about the high school Youth Leadership Summit (June 6-10, 2011) will be provided in late May. Please consider sponsoring a Youth Leadership Summit for American Indian children and contact Inky Kim, Vice President of Development at 505-821-2828 x 109.
###