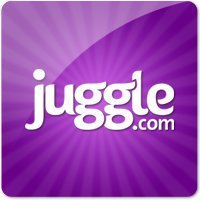 Our team is our biggest asset. We believe that each member of our team will best perform in a comfortable, well appointed space that is designed to inspire creativity.
Belleville, IL (PRWEB) March 22, 2011
Juggle.com, based in Swansea, Illinois, operates more than 150 websites including Juggle.com as well as a number of ecommerce websites like BedSheets.com and LaserPrinters.com. In addition, the company has recently launched ScalableWorkforce.com, a crowdsourcing site designed to help businesses quickly outsource routine tasks to more than 500,000 workers worldwide.
The Business Journal surveyed 18,022 employees from 127 companies (with a combined employee count of 54,923). Stephanie Leffler, CEO of Juggle.com, understands the impact work environment can have on productivity levels. "Our team is our biggest asset. We believe that each member of our team will best perform in a comfortable, well appointed space that is designed to inspire creativity."
In September of 2009, Juggle's president, Ryan Noble, began working with architect Bill Hustedde to design the company's headquarters. In May of 2010, Juggle.com moved into their new space. "Creating an exciting, yet functional atmosphere was our number one priority," stated Noble. "In Bill, we found an architect who could not only understand our crazy ideas but was eager to add to them. He understood the culture we wanted to create and turned that into a blueprint that met all of our goals."
All members of the Juggle team enjoy the benefits of "the Juggle Lounge," featuring free snacks, beer on tap, couches and games like ping-pong, pool and shuffleboard. In addition, team members can stay fit in the state-of-the-art workout room, complete with lockers and showers.
Juggle team members also participate in various off-hours work functions, such as golf and bowling, to promote team building and open-communication. According to the team, some of their favorite perks include weekly massages, daily delivered lunches, haircuts and oil changes.
Juggle employs a full time curator of for its over-the-top environment, facilities manager Gary Hutchings. Noble issued a series of goals to Hutchings when he was hired. "His number one goal was to help make Juggle the best place to work in St. Louis. It is exciting to see him realize that goal today."
Maintaining this type of office environment is not an easy feat. "Hutch (Hutchings) works seven days a week and does anything and everything needed to make this office run, whether it is maintaining the space, prepping the conference room for interviews or meetings, managing office equipment, stocking our refrigerators or even buying team members their favorite snacks. The work he does at this office is truly invaluable," said Noble.
When asked how he felt about the announcement of the winners, Hutchings said, "I am truly honored by the award. Working at Juggle is a pleasure because the team is great and very appreciative; they make it easy to come in everyday and work hard."
About Juggle
Based in Belleville, Illinois, Juggle builds and curates websites with the sole intention of refining what the internet was built for: quality, quantity and accessibility of information to the public. Juggle's mission is simple, to create compelling websites like AllHighHeels.com or KebabSkewers.com that engage users with quality content and features. For more information on Juggle and other topics, visit juggle.com/about-juggle.
###