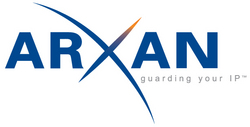 How Best to Protect Premium Content in a Connected TV World
Bethesda, MD (PRWEB) March 22, 2011
Arxan Technologies, a leading provider of software security solutions that protect applications from attack in distributed or un-trusted environments, will speak on premium content protection during a panel discussion at IP&TV World Forum on March 22, 2011. The panel represents key contributors and stakeholders in digital media that enable content protection including legal policy, digital rights management (DRM) models, and advanced software security solutions.
IP&TV World Forum is the preeminent conference that provides a forum for innovative discussion that stakeholders that enable the delivery of TV content via Internet protocol (IP) technology, featuring a comprehensive program of more than 200 visionary speakers in digital media.
Details below:
WHO:
Tom van Gorder, vice president of Worldwide Sales & Channels, Arxan Technologies.
WHAT:
van Gorder will speak on a panel entitled "How Best to Protect Premium Content in a Connected TV World," which focuses on the key strategies to prevent loss of revenue, best security practices for free and open content delivery models, and the role of DRM.
Consumers' unsatisfied demands for entertainment and information has led to the development of increasingly innovative and diverse distribution channels, such as IPTV, to deliver premium content for today's multi-screen world. These "Hollywood 2.0" models, however, face growing challenges in protecting digital assets against hackers whose aim is to subvert the studios' business models and intellectual property.
Arxan's application hardening and key protection solutions protect against tampering and reverse-engineering of code and IP in a durable and proven manner which does not impact source code, application functioning or the development process. The company's technology supports DRM standards and robustness rules for content protection, and safeguards revenue channels from piracy and unauthorized access across diverse connected devices such as desktop, server and embedded applications, including those designed for mobile devices.
Arxan customers span the digital media ecosystem, including Widevine®, a provider of digital entertainment solutions, which uses Arxan's application hardening technology to protect its DRM platform. Arxan is also a member of the Marlin Partner Program, a market development and promotion program within Marlin, a leading, open DRM standards body, and the Digital Entertainment Content Ecosystem LLC (DECE LLC), a cross-industry consortium dedicated to creating a consumer-friendly open market for digital content distribution.
WHEN:
March 22, 2011 – 5:20 p.m.
WHERE:
IP&TV World Forum 2011
Olympia Exhibition, Event and Conference Venue, London
About Arxan Technologies
Arxan Technologies Inc. is a leading provider of software security solutions that protect applications from attack in distributed or un-trusted environments. We harden applications against tampering and reverse engineering for unauthorized use, piracy, and theft of intellectual property. Our advanced software protection solutions secure ISV, digital media providers' and enterprise applications to proactively defend the integrity of code and business models. We defend, detect, alert and react to attacks through a threat-based, customizable approach. Proven, durable and resilient, Arxan's offerings support a full range of application protection needs, from commercial software to military grade assurance. Founded in 2001, Arxan Technologies has offices in Bethesda, MD, San Francisco, CA and West Lafayette, IN. For more information, please visit http://www.arxan.com.
###