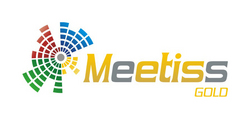 Anyone can walk into the gold trading platform…so go for gold and go online
(PRWEB) March 30, 2011
Meetiss Ltd. has announced the launch of their new gold platform, Meetiss Gold. This new brand makes a powerful entrance into the world of commodities exchange, providing a valuable alternative to traditional trading platforms.
Created and implemented by experienced professionals in the financial world, Meetiss Gold stands out from competitors due to the constant presence of traders on the platform. Their strength lies in the ease of buying and selling gold through the insured platform.
Promoters of the new brand are Franco Mignemi, CEO of Ecorfin Ltd., a London-based physical gold importer, and Alessandro Rocco Pietrocola, CEO of the English company Meetiss Ltd.
Franco and Alessandro bring experience, competence, and a youthful spirit to their clients.
Meetiss Gold will be a valuable asset for gold professionals due to its annual storage. Professional traders will benefit from the ability to have alternative edging positions. The liquidity of the system, guaranteed by Meetiss Gold, is based on the formula of "buying insurance."
The new gold platform will facilitate the movement of trading and will encourage new and existing investors to participate in a vigorous and competitive business challenge. Meetiss Gold is uniquely positioned to provide gold for investment directly from the mines. Meetiss Gold has with a wealth of experience involving the import and export of gold.
This new platform will be advantageous for private traders seeking a profitable alternative to risky financial trading.
The quality of gold provided by Meetiss Gold is permanently guaranteed - it has always stayed within the recognised storage facilities of the bullion market.
The launch of the platform is expected by May 2011 on the web site: http://www.meetissgold.com
Visit Meetiss Ltd. at http://www.meetiss.com.
"Anyone can walk into the gold trading platform… so go for gold and go online."
# # #