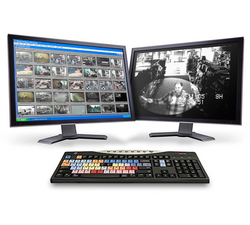 Burtonsville, MD (PRWEB) March 23, 2011
Ocean Systems, the market leader of forensic video analysis and image clarification solutions used by law enforcement, announces that its dTective® solution will be showcased to commercial retailers at the 2011 Loss Prevention, Auditing & Safety Conference hosted by RILA. The conference will be held on April 11-14 at the Gaylord Palms Resort & Convention Center in Orlando, Florida.
Video evidence is caught on an ever-increasing number of camera systems throughout the retail industry. With the proper equipment, retailers can quickly get to the truth regarding the facts of an incident that leads to lowering their investigations costs and limiting their liability. Video, image and audio evidence often holds valuable hidden clues that if properly processed can reveal the critical details needed to determine the facts of a case. These missing details can have a significant financial impact for retailers when determining if a slip-and-fall case is fraudulent or simple negligence.
There are many ways a retail organization can utilize a dTective system to help defend against lawsuits and ad loss prevention in criminal activity such as theft, fraud, and assault. Some key features include the ability to process proprietary digital video, still images and audio. Video can be stabilized or important areas can be clarified with super resolution. Faces, license plates, tattoos or other important areas of interest can be highlighted or obscured for demonstrative presentations. A dTective system even includes technology that can perform a pixel-by-pixel comparison of videos from before and after an incident. This can help determine if there was a theft, even when the naked eye can't indentify that anything was missing.
The Retail Industry Leaders Association (RILA) is an alliance of the world's most successful and innovative retailer and supplier companies – the leaders of the retail industry. RILA members represent almost $1.4 trillion in sales annually and operate more than 100,000 stores, manufacturing facilities and distribution centers nationwide. RILA member retailers and suppliers have facilities in all 50 states, as well as internationally, and employ millions of workers domestically and worldwide.
Trusted Solutions from a Trusted Company
Since 1999, Ocean Systems has been providing multi-media evidence clarification and case management systems to law enforcement. Today, they are the choice of over 1,500 Local, State, Federal Law Enforcement Agencies and commercial companies in the US and around the world. dTective forensic video, image, and audio clarification systems are available in both office and field units.
Ocean Systems dTective solutions are listed on the General Services Administration (GSA) Schedule; contract number GS-35F-0638J.
For more information: http://www.oceansystems.com, 800-253-7516
For conference information http://www.oceansystems.com/dtective/events.htm
# # #