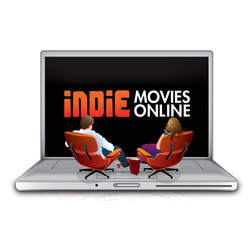 'We are thrilled to win this award and thank readers of About.com for voting IndieMoviesOnline.com the best site to watch free movies,' says COO James Rowley-Ashwood.'More people are watching feature films on our service, legally and for free.'Add a quote
London, England (PRWEB) March 23, 2011
IndieMoviesOnline.com today announced it has won the About.com 2011 Readers' Choice Award for 'Best Website on which to watch Free Movies'. Now in its fourth year, the About.com Readers' Choice Awards honour the best products, features and services across more than a dozen categories, from technology to hobbies, as selected by its readers.
"We are thrilled to win this award and thank the readers of About.com for voting IndieMoviesOnline.com the best site to watch free movies. To be a finalist with Hulu.com, YouTube.com, Crackle.com and Fancast.com was a great honour, but to win is fantastic," says co-founder and COO, James Rowley-Ashwood. "More and more people are discovering IndieMoviesOnline.com and watching feature films on our service, legally and for free."
"This year's Readers' Choice Awards program had a record number of nominations submitted across more than a dozen categories and featured hundreds of finalists," said Margot Weiss, managing editor, About.com. "We are thankful to all our readers for their participation and congratulate IndieMoviesOnline.com on their success."
The Top 5 most popular free movies (as of February 2011) on Indie, in the UK, are: 1. The Boss of it All , 2. This Girl's Life, 3. An American Werewolf in London, 4. Leon the Pig Farmer, 5. Baise Moi. In the USA, the Top 5 most popular free movies (as of February 2011) on Indie are: 1. The Auteur, 2. One Day Like Rain, 3. 101 Reykjavic, 4. The Killers, 5. Prague.
Indiemoviesonline.com, which launched in 2009, is an international video-on-demand platform that streams over 600 films in the UK, USA, Canada and Australia. The service is accessible online at http://www.indiemoviesonline.com, and on TVs via Boxee.
About IndieMoviesOnline. (http://www.indiemoviesonline.com)
IndieMoviesOnline.com is an international video-on-demand platform which launched in the UK in 2009 and now streams films in the USA, Canada and Australia. The curated library of films come from around the world and all can be watched for free online, without a download wait. IndieMoviesOnline also reviews newly-released films, and provides daily news as well as coverage of all the main film festivals.
IndieMoviesOnline currently distributes films from Lionsgate, ITV, Soda Pictures, Content Film, Screen Media, First Look, Trust Nordisk, Cinetic/Film Buff, Film Movement, Aardman, British Film Institute, Content Republic, Echobridge, Hanway Films, Submarine and more.
About The About Group
The About Group comprises the Web sites About.com, ConsumerSearch.com, and CalorieCount.com. About.com is a valuable resource for content that helps users solve the large and small needs of everyday life. ConsumerSearch.com analyzes expert and user-generated consumer product reviews and recommends the best products to purchase based on the findings. CalorieCount.com is an online resource that helps users solve the everyday challenges of losing weight and living a healthy lifestyle.
The About Group is part of The New York Times Company (NYSE: NYT), a leading media company with 2010 revenues of $2.4 billion, includes The New York Times, the International Herald Tribune, The Boston Globe, 15 other daily newspapers and more than 50 Web sites, including NYTimes.com, Boston.com and About.com. The Company's core purpose is to enhance society by creating, collecting and distributing high-quality news, information and entertainment.
###