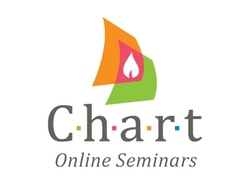 Educator and author Sharon Fisher will help homeschool parents turn a difficult subject into an opportunity for training critical thinkers.
Greenville, SC (PRWEB) March 24, 2011
"Math Manipulatives: Making Math Come Alive" is the latest installment in the new free series of online seminars from BJU Press entitled "Clear, Effective Teaching in the Early Grades." In this seminar, educator and author Sharon Fisher will help homeschool parents turn a difficult subject into an opportunity for training critical thinkers. Key strategies and a demonstration with math manipulatives make this a valuable seminar that no homeschool parent will want to miss.
Previous CHART seminars in this 2011 series focused on teaching phonics and spelling. Dottie Buckley, experienced educator and BJU Press author, explained different approaches to phonics and shared the method that research has upheld as the most effective. Ben Davis presented a seminar on spelling, offering tips for turning a daunting subject into a success story for child and parent. "Parents are responding enthusiastically to this new series," says Monique Cook, a CHART facilitator and homeschool mom of four. "I think we have really tapped into a need among homeschool families."
The April 14 seminar on math will address a subject that has proven difficult for parents and students alike. "Many students view math as a set of rules to memorize, so they learn to dislike the subject," says Sharon. "Students need to see their math skills as tools for use in God's world."
The primary goal of math instruction is to teach students to be problem solvers and critical thinkers who can apply mathematical ideas to a wide variety of situations. This goal is much different from instruction that relies on an aptitude for memory recall and drill. "In order to teach for understanding, you may need to rethink the way you approach math," Sharon says. "You're teaching with a new goal, and that requires some positive changes." This seminar will provide ideas for teaching your student to understand and apply math effectively. During the seminar, Sharon will demonstrate how to solve a multiplication, problem using math manipulatives.
Sharon Fisher's love for teaching children shaped her life from her first years of college. She holds a B.S. in Elementary Education and an M.A. in Elementary Education from Bob Jones University. She has 14 years of full-time teaching experience in the elementary classroom and currently serves as curriculum coordinator for Bob Jones Elementary School and as an elementary author for BJU Press. She has contributed to a variety of elementary educational materials and has presented workshops nationally and internationally on a variety of elementary-level subjects and teaching methods. She is listed in Who's Who Among American Teachers.
Join Sharon Fisher and the CHART team on Thursday, April 14, 2011, at 2:30 p.m. EST for the next CHART online seminar. The seminar is free, and the only software requirement is a web browser and Adobe Flash. Visit BJUPress.com/go/teaching-math to sign up for a free login or view information about future seminar topics. You can also view previous seminars from the CHART archives.
CHART online seminars are hosted by BJU Press. BJU Press exists to encourage Christian character in students and promote academic excellence through the provision of K4–grade 12 educational materials and support services. In addition to textbooks and materials, we offer homeschool testing services, distance learning programs, and other homeschool resources.
###