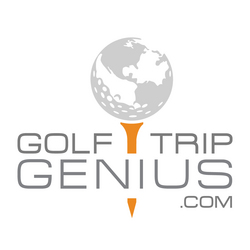 Wayne, PA (PRWEB) March 24, 2011
Golf travel service provider GolfTripGenius.com announced three additions to its Affiliate Partners Program. Golf tour operators Celtic Golf and Haversham & Baker and destination resort Sawgrass Marriott at Ponte Vedra Beach, Fla., have joined the GolfTripGenius.com partners program, expanding the benefits they offer their customers and guests and helping traveling golfers have more fun.
As Affiliate Partners, Celtic Golf and Haversham & Baker, two of the golf travel industry's most experienced and respected tour operators; and Sawgrass Marriott , which offers exclusive privileges to THE PLAYERS Stadium Course at TPC Sawgrass, will provide complimentary access to the GolfTripGenius.com Basic Edition to their customers.
The web-based GolfTripGenius service offers tools that make a golf trip more fun and reduce time-consuming tasks such as pairings, scoring and expense tracking. After its launch in early 2010, more than 2,000 golf trip organizers, also known as captains, used GolfTripGenius for mathematically optimized pairings, trip logistics, trip books, multiple tournament set-up and scoring and trip expense accounting.
In addition to unlimited use of the Basic Edition, GolfTripGenius.com Affiliate Partners also have access to a private web portal, Trip Book customization features and extensive complimentary advertising opportunities. Their customers also have the option to upgrade to the Genius Edition, which offers advanced features for more flexible scheduling and scoring.
Celtic Golf, Haversham & Baker and Sawgrass Marriott join a number of other leading companies whose products and services add to the value, convenience and fun of golf travel as members of the GolfTripGenius Affiliate Partners program.
About GolfTripGenius.com
GolfTripGenius.com was launched in 2010 to introduce a new category of innovative, web-based golf travel solutions to traveling golfers, resort and golf destination managers and PGA Professionals. Powering these solutions is the first-time use of operations research programming and advanced mathematical algorithms applied to commercial golf scheduling and tournament design challenges. The resulting low cost, online products provide benefits that greatly enhance any golf trip experience.
###