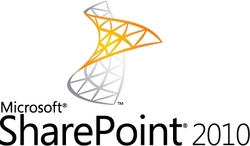 San Francisco, CA (PRWEB) March 27, 2011
SharePoint Innovations announced enhanced edition of their courseware and expert instructor-led Public, Online and Onsite SharePoint Training courses for Administrators, Developers, Creative Designers and End Users in all major cities in the US. Their instructors author the courseware and teach the same course.
SharePoint Innovations has developed industry's most in-depth and hands-on curriculum, and taught by their own real-world SharePoint instructors. Thousands of students have found their classes hands-on, engaging and enjoyable. The course material is custom prepared to match their SharePoint training curriculum and the step-by-step hands-on approach helps practice the skills taught in class.
SharePoint Innovations offers SharePoint training online, on-site and in the form of public events. Their SharePoint classes are different from classes offered by other providers. SharePoint Innovations created a unique and proprietary blend of content, experienced instructors, presentation and distribution that delivers high quality SharePoint education cost effectively.
Please visit SharePoint training schedule for the current delivery of public SharePoint training classes and registration information.
###