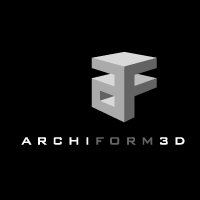 You can't expect American attitude and quality when you are relying on somewhere else to deliver it
Miami, FL (PRWEB) March 23, 2011
Having survived the Global Financial Crisis and the massive global recession Archiform 3D is expanding again and has chosen Miami (USA) as its new center for production.
Archiform 3D is an animation and rendering firm that specializes in architectural and landscape projects from around the world and is attracted to unique projects requiring design assistance, experimentation and flexibility. The in-house development of the Photo-Perfect™ technique that put Archiform 3D into a level of unmatched quality has set a new global standard.
The strategic location of SE 1st Street in downtown Miami means that there is a large base of architects, property developers, advertising agencies and other professionals that can walk in and see the work in progress, which is a rarity nowadays. From the last economic cycle almost all people offering architectural 3D services have become middlemen that pass the work to Asian or eastern European countries. This not only affected pricing, but it had a serious impact on service as the people really doing the work were more than just one set of hands away from the client - the work may have had to pass through three sets of hands and to the other side of the world.
"50% of sales calls are now from people who firstly want to ensure that we are a real studio and not a middleman to somewhere else,says Steve Bell, who has headed the Archiform 3D organization since its inception. "In fact, even after we assure people, they are still skeptical as so many companies say they are real or based in the USA, but are really just sending the work and money elsewhere. It seems that enough people have lost faith in outsourcing now, and are adamant that they must deal with the people that are really doing the work. It's almost like the only person you can call and know it is not an outsourcer, is the plumber."
"People are tired of the endless emails from abroad trying to sell cheap 3D and web services. They've tried it, they got frustrated and now they know better," says Mr Bell. "We can't compete with staff in Asia, but we can offer so much more by simply getting back to basics and giving old fashioned service."
"The staff in our USA office are incredible, hard working, dedicated, intelligent and switched-on. What many people don't realize is that the USA is built on the right stuff and if you expect the kind of service level and quality that this country is renown for, then you have to do the work here, not send it offshore. It's the greatest country in the world and to be a part of it, you need to be immersed. You can't expect American attitude and quality when you are relying on somewhere else to deliver it."
Archiform 3D is by no means new to Florida and has built a large local client base over the years including some high profile clients such as:
Trump Dezer Developments
WCI
Fortune International
Kenco Communities
Windsor Club
Turnberry
Florida East Coast Realty
CAD International
The new production office is staffed by 3D CAD modelers, 3D artists, designers and coordinators. There is also a large render farm that processes how Archiform 3D's high-definition animations.
###