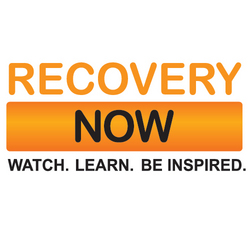 We have sourced some of the best and most widely used books that have proven to be successful in assisting addicts in their drug and alcohol recovery process
Los Angeles, CA (PRWEB) March 23, 2011
Recovery Now TV announced today that its website has added an online addiction recovery bookstore, which provides access to some of the most useful literature on drug and alcoholism recovery. This bookstore can be accessed at http://recoverynowtv.com/recovery-books. The books are divided into categories including Alcoholism, Christianity, Eating Disorders, Families, General Recovery and Sexual Addiction.
This addiction recovery bookstore marks the newest development at the Recovery Now TV website, which provides a variety of valuable resources to assist with drug and alcohol recovery. Amongst the offerings include lists of treatment resources and treatment providers listed by state. The website also hosts a blog that provides suggestions and encouragement for drug users and their families. The Recovery Now TV blog covers a variety of topics including from drug intervention assistance to information about the drug and alcoholism recovery process.
Additionally, the Recovery Now TV website presents a television show developed to assist and inspire addicts and their families. This television show is available to watch on the website and has full compatibility for mobile viewing as well.
Recovery Now TV spokesman Mike Cohan stated, "We have sourced some of the best and most widely used books that have proven to be successful in assisting addicts in their drug and alcohol recovery process. Our hope is that Recovery Now TV continues to provide a comprehensive resources that users and their families can count on for assistance and support."
About Recovery Now TV:
Created by addicts for addicts, Recovery Now TV is designed to build awareness surrounding the recovery from drug and alcohol addiction. The company also seeks to bring hope and treatment options to those who suffer from addiction. The Recovery Now television show, a 30-minute talk show, was developed to inspire addicts and their families through real life stories of triumph over addiction. Recovery Now TV was founded by Spencer Recovery Centers, one of the nation's premiere treatment facility networks. For more information about where to view Recovery Now TV or to see the show's archives, visit http://recoverynowtv.com.
###