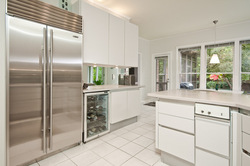 Sub Zero refrigeration Experts Proudly serving L.A.
Los Angeles, CA (PRWEB) March 24, 2011
Los Angeles appliance repair, ACME Appliance Repair provides same day service to residents of Los Angeles, Santa Monica, Pasadena, Malibu and surrounding areas and is now offering 20% off repairs labor for all services including Thermador, Wolf, Viking, and Sub Zero appliances. Customers have trusted ACME appliance repair since 1989. Local residents have never had to worry about who to call to repair their broken appliances because AMCE is available 7 days a week. Visiting the AMCE website will allow residents to see all of their special offers.
Home appliance repair is a needed service that could become a necessity to any homeowner who has been left with a broken-down appliance. After a warranty expires it is rare to find any appliance brand to provide a cost effective after warranty repair service. One phone call with ACME appliance repair to schedule a post-warranty repair is all it takes to get the repair process in motion. ACME technicians are well trained experts, who go through additional training twice a year to stay ahead of the curve in the industry. Every ACME technician is expected to be able to repair domestic and foreign appliances before he is ever sent out for a repair. ACME repair trucks are equipped for an inventory to repair any appliance on-site, commercial or residential.
Every homeowner wants to have luxury appliances like Thermador, Viking, Wolf, or Sub Zero refrigerators until they become faulty. Appliances like Sub Zero are technologically advanced pieces of equipment and only a trained professional can accurately detect and apply the proper resolution. The most important aspect of appliance repairs is the technician's ability to restore an appliance to work like new again. AMCE appliance repair technicians only use advanced digital technology to ensure that every repair is quick and efficiently renews your appliance.
About AMCE appliance repair
AMCE delivers on-site major appliance repairs to Los Angeles area residents 7 days a week. A company built around professional technicians trained to accurately repair or upgrade residential and commercial appliances on-site. Understanding the pride and value in your appliances they work to get the job done quickly, efficiently, and most importantly done right. In the past 20 years AMCE appliance repair has developed a reputation as dependable, punctual, and accurate appliance repair service in LA and Surrounding areas.
For more information about the brands repaired by AMCE and some appliance repair tips, visit http://www.subzerolosangeles.com or call (800) 440-8583.
###