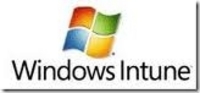 "As the cloud-based IT business management platform of choice, and to better serve our users, Autotask is committed to supporting all vendors in the IT services ecosystem that wish to integrate with our platform." --Mark Cattini
East Greenbush, NY (PRWEB) March 23, 2011
Autotask Corporation announced today that the just-released Microsoft Windows InTune® desktop servicing tool is compatible with the Autotask IT business management platform. Service providers using InTune's desktop monitoring can configure the tool to generate e-mail alerts that can be automatically converted into service tickets inside Autotask.
"It's important that VARs, MSPs and other technology solutions providers have options when selecting the tools they use to service their clients," said Autotask CEO Mark Cattini. "As the cloud-based IT business management platform of choice, and to better serve our users, Autotask is committed to supporting all vendors in the IT services ecosystem that wish to integrate with our platform."
Purpose-built for Windows environments, Windows InTune gives solution providers the ability to remotely touch client desktops for monitoring, maintenance, configuration management and security updates. The platform can support a single client deployment or, in the case of MSPs, segment accounts for discrete engagements and account billing.
The alert-to-ticket integration qualifies Microsoft InTune as 'Ready-For-Autotask', a designation which recognizes third-party products that integrate with, and add value to, the Autotask platform. As service providers begin to adopt InTune, Autotask will evaluate additional points of integration.
About Autotask Corporation
Autotask Corporation provides the world's leading hosted IT Business Management software built specifically for VARs, MSPs, and other technology solution providers to help them run their businesses better. The software is available on demand to help IT solution providers to sell, implement, deliver and bill their technology products & services.
For more information about Autotask Corporation and products, follow us on:
http://www.autotask.com/twitter
http://www.autotask.com/facebook
http://www.autotask.com/youtube
http://www.autotask.com/linkedin
Autotask® and VARStreet® are registered trademarks of Autotask Corporation. All other trademarks mentioned in this document are the property of their respective owners.
Media Contact: Bob Vogel
bvogel(at)autotask(dot)com
In US: +1.518.720-3500
# # #