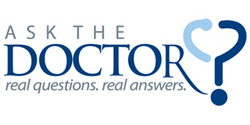 It's times like these you see how well a country like Canada takes care of its citizens with health care
(PRWEB) March 23, 2011
Ask The Doctor recently finished conducting a survey with 1000 of their American users and found that 75% of those surveyed that had applied for health insurance at some point within the last year were denied due to previous medical conditions. The scary part is that the insurance companies were willing to insure these individuals but at rates as high as 5 times more than normal.
Almost 40% of those surveyed held health insurance previously from their old employers. Due to the major economic slump however, many of these people lost their jobs and hence joined the ranks of the uninsured.
Ask The Doctor President Dr. Suneel Sharman said the survey provides interesting evidence as to the effectiveness of the healthcare reform signed by President Barack Obama almost one year ago.
"Our survey shows a continuing downward spiral of healthcare accessibility and affordability for American's over the past year, which is interesting since America spends more than any other country on healthcare. It's times like these you see how well a country like Canada takes care of its citizens with health care," says Dr. Sharman from his office in Toronto, Canada.
The logical answer is that health care should be universal and publicly funded for the well-being of a nation. Wether you are Bill Gates or someone that is homeless, everyone should have equal access to getting treated by a physician. Until this happens or insurance companies are held accountable for their prices, unfortunately America's health care system will continue to spiral down.
More info on Ask The Doctor:
Ask The Doctor (http://www.askthedoctor.com) is an online source of free medical advice to anyone, anywhere, in the world. Users submit their medical questions that will be specific to their situation, free of cost via a simple-to-use submission form located on the website. When a question is answered, visitors are notified by email, and the response is posted on the website that day. No identifying personal data is shared, thus questions and answers remain anonymous. Depending on the nature of the question, answers may be provided by general practitioners or specialists. Currently the site is gaining lots of users from the United States who don't have access to health care.
# # #