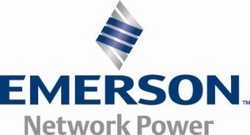 Binghamton, NY (PRWEB) March 24, 2011
Emerson Network Power, a business of Emerson, and the global leader in enabling Business-Critical Continuity™ is promoting its recently opened, best-in-class test lab with an entertaining series of "Surge and Destroy" YouTube videos demonstrating many of its capabilities. Starring "Surgeo" – a fun-loving engineer with a penchant for blowing things up. Surgeo shows viewers the real power behind electricity – and the potential consequences of power surges – by blowing up household items such as a coffee maker, laptop, alarm clock, and more.
The Emerson Network Power test lab is one of only a few in the world capable of producing up to 250,000 amps of surge and impulse durations of 20 to 350 microseconds. That's meant to simulate a high-energy power surge, which could be similar to a lightning strike – and as viewers see, that can do a tremendous amount of damage to everyday household items.
While the lab is designed to enhance product performance and safety for surge protection devices, the company had a little fun showing off the capabilities. The goal for the series is to educate customers about the importance of surge protective devices, in an entertaining way. Certainly, results like those demonstrated in the videos are highly unlikely, with proper surge protection in place.
Key facts:

The video series includes seven action-packed vignettes, approximately three minutes each beginning with episode 1:
— Episode 1: Boombox – It's All About The Beats
— Episode 2: Modem – On-line Connectivity Like You've Never Seen!
— Episode 3: Coffee Maker – Too Much Caffeine, Man!
— Episode 4: Laptop – Not In My Lap!
— Episode 5: Alarm Clock – The Wake Up Call
— Episode 6: Light Bulb – A Brighter Idea
— Episode 7: Smoke Alarm – Four Alarm Surgeo
Please note: no techy geeks were harmed in the making of these videos
The cutting-edge testing capabilities and facilities of the new lab include:
— R&D rooms for software, electrical, mechanical and product development
— Chambers for EMI testing, accelerated aging and environmental tests
— Multi-stroke lightning generator
— High-energy lightning simulation (HELS)
— 500 and 1000 amp temporary over-voltage UL testing
— 2.5A, 5A, 10A and 100A temporary UL over-voltage testing
Quote Attributable to Sarah Beadle, director of marketing for the Surge Protection business of Emerson Network Power:
"Our objectives for this video series were to underscore the importance and value of surge protection while showing off the incredible capabilities of our new lab. We wanted to approach the subject in an engaging, lighthearted way – making it fun for viewers while educating them at the same time."
Related links:
Emerson Network Power's Surge and Destroy Video Series
Emerson Network Power's YouTube Channel
Emerson Network Power Surge Protection Website
About Emerson Network Power
Emerson Network Power, a business of Emerson, is the global leader in enabling Business-Critical Continuity™ from grid to chip for telecommunication networks, data centers, health care and industrial facilities. Emerson Network Power provides innovative solutions and expertise in areas including AC and DC power and precision cooling systems, embedded computing and power, integrated racks and enclosures, power switching and controls, infrastructure management, and connectivity. All solutions are supported globally by local Emerson Network Power service technicians. Learn more about Emerson Network Power products and services at http://www.EmersonNetworkPower.com.
About Emerson
Emerson, based in St. Louis, Missouri (USA), is a global leader in bringing technology and engineering together to provide innovative solutions for customers in industrial, commercial, and consumer markets through its network power, process management, industrial automation, climate technologies, and tools and storage businesses. Sales in fiscal 2010 were $21 billion. For more information, visit http://www.Emerson.com.
###