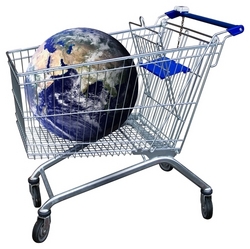 "We think this a great fit for our forward thinking merchants to get ahead of the curve in the social marketplace."
Independence, OH (PRWEB) March 24, 2011
CybrHost has joined forces with Pinnacle Cart to offer their customers a new shopping cart solution.
"The advent of social sites like Facebook and Twitter have made social marketing a real possibility," said Barry Zack, President of CybrHost. "Pinnacle Cart is a unique shopping cart solution, providing the platform for direct sales through Facebook, combined with full social integration abilities and e-commerce necessities like PA-DSS Certification. We think this a great fit for our forward thinking merchants to get ahead of the curve in the social marketplace."
CybrHost's respected e-commerce hosting operation and Pinnacle Cart's features are key factors in creating new opportunities for online merchants. CybrHost already provides merchants with many resources to enhance their businesses, including PCI Compliance assistance, SSL certificates, transaction insurance, and more. Pinnacle Cart is easy to implement and manage, with an outstanding control panel and versatile features, and when combined with CybrHost's rock solid network, technical support, and migration assistance, provides an attractive new cart solution. Add in Pinnacle's ability to integrate directly into the social marketplace, and the combination will be dynamite.
About CybrHost Corporation:
CybrHost provides web hosting and Internet services tailored to the specific demands and requirements of organizations selling goods and services online. They focus on responsive and knowledgeable customer service, partnerships with market leaders, and enterprise class reliability. CybrHost has been a premier Miva Merchant Premier partner since 1999. For more information please visit http://www.cybrhost.com or call 216-344-3889.
About Pinnacle Cart:
Pinnacle Cart is an extremely powerful shopping cart and website builder application. Built from a marketing perspective, this PHP shopping cart software is designed to increase traffic, drive sales, and increase the average sale amount. Pinnacle Cart is the clear choice for serious merchants focused on rapidly and cost effectively deploying, managing and growing a successful web-based business.
###