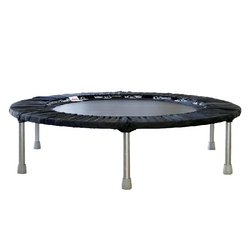 Needak USA believes that it's only right that we help support one of America's closest allies
Sacramento, CA (PRWEB) March 24, 2011
Needak USA has announced that it will be donating 1% of its sales to relief of the victims of Japan's recent earthquake and tsunami. This offer covers all sales through the company's Web site, needakusa.com. The money will go to support rescue and rebuilding efforts throughout Japan.
The magnitude 8.9 earthquake and tsunami on March 11, 2011, was the largest earthquake ever to hit Japan and has been called the most devastating event in that area since World War II. The death toll is expected to be over 10,000, with over 13,000 people still missing and billions of dollars worth of damage done. Life and business in Japan will be disrupted for months, or even years, to come. The destruction stretches for over 400 miles along Japan's east coast, and the need for help is urgent.
While most of the immediate danger has passed, the people of Japan are still suffering. Electrical failures, a lack of fresh food and water, lost friends and relatives, and overstressed shelters are still widespread. And the work of clearing away the wreckage and rebuilding has only begun. In the face of this disaster, the Japanese people have shown extraordinary resilience and courage, and Needak USA salutes their heroism.
Still, it will require massive efforts to return Japan to where it was before the devastation. Needak USA believes that it's only right that we help support one of America's closest allies. So Needak USA is proud to join other corporations and individuals in America in extending a hand to Japan and offering them help in this time of crisis.
Needak, based in O'Neill, Nebraska, was founded in 1990 by Robert Sanders, and is the leading brand for rebounders, or mini-trampolines intended for exercise. Earlier American manufacturers of rebounders had been driven out when the market was flooded with cheap foreign products in the 1970s and 1980s. Mr. Sanders, a rebounder salesman, felt that the products he sold were lacking in quality, and decided to go into the manufacturing business himself. Since then, Needak has established itself as the leading supplier of high-quality rebounders.
Needak USA, a distributor for Needak and carries the Needak Rebounder. The Rebounder is available in two models, the Soft-Bounce for users who weigh less than 300 pounds and the Hard-Bounce for heavier users. Needak USA also sells rebounding training DVDs and exercise accessories. Needak's products are made in the USA from the highest quality components, and are backed by a long-term warranty.
Rebounding has been a popular form of exercise in America since the 1970s. It involves making small, controlled jumps on a mini-trampoline for anywhere from five minutes to half an hour at a time. Rebounding has been praised as an excellent form of low-impact aerobic exercise that strengthens every part of the body at once, reduces body fat, improves cardio and circulatory abilities, and increases flexibility and energy. Since it is less stressful than other forms of exercise, rebounding can be done by anyone regardless of age or health, although you should still talk to your doctor before starting any exercise program. Just a few minutes a day on a Needak Rebounder will have an immediate beneficial effect.
For more information on Needak USA's donations to Japan, or about its products, call 1-800-644-0453 or visit the Web site needakusa.com.
###