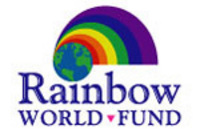 "Rainbow World Fund's work is about serving humanity, gay and straight alike. LGBT people in the United States worked actively on relief efforts for Katrina and the tsunami, and we will do the same in response to the crisis in Japan. -Jeff Cotter, Founder
San Francisco, CA (PRWEB) March 24, 2011
Rainbow World Fund (RWF), the only international humanitarian aid organization that is based in the lesbian, gay, bisexual, transgender (LGBT) community, has established the LGBT Japan Earthquake Fund and is launching a series of events to support the relief efforts. RWF's mission is to promote LGBT philanthropy in the area of global humanitarian relief. Over the last 7 years RWF has donated $3 million in humanitarian aid (financial grants/ medicine/ medical equipment) on behalf of the LGBT community to communities in need around the world.
The Need: As a result of the largest earthquake to strike Japan in its recorded history and the devastating tsunami that followed, over 8,400 have died and, as search and rescue efforts continue, fatalities are expected to exceed 18,000. Thousands more have been injured and hundreds of thousands are now homeless. Millions are without water and power. The Fukushima Dai-ichi Nuclear Power Station continues to have broad environmental effects on food, drinking water and air quality as radiation is released in the effort to cool the nuclear material and prevent a core meltdown.
"Rainbow World Fund's work is about serving humanity, gay and straight alike. LGBT people in the United States worked actively on relief efforts for Katrina and the tsunami, and we will do the same in response to the crisis in Japan. It is our hope to see this multiplied many times by the generosity of the LGBT and friends community." - RWF Founder, Jeff Cotter
The Response: Rainbow World Fund has joined forces with a coalition of organizations from the Japanese American community that are raising funds as the Northern Japan Earthquake Relief Fund. The community coalition has promised that 100% of the donations will be sent to groups in Japan, such as the Japanese YMCAs, that helped organize volunteer efforts to provide food, water, clothing and shelter directly to the victims, conducted citizen search efforts, and rebuilt orphanages in the aftermath of the 1995 Kobe earthquake.
Rainbow World Fund (RWF) is launching its fundraising drive with an online donation campaign and partnering with local San Francisco LGBT community activists for a series of events (see feature box, below). Most notably, April 9-14 has been designated as a "Week of Omoiyori (Compassion)" during which an interfaith prayer gathering and several fundraisers will be held.
"It's said that 'Compassion brings us to a stop, and for a moment we rise above ourselves.' Now is one of those times to stop and rise above our own troubles and extend a hand to our brothers and sisters in Japan." - Kelly Rivera Hart, LGBT Rights Activist
The Call: RWF is asking the LGBT community throughout the U.S. to get involved in fundraising for Japan by organizing local events and donating to RWF's LGBT Japan Earthquake Fund. Donations can be made online at http://www.rainbowfund.org/donate or by mailing a check to Rainbow World Fund (specify "Japan" in the memo) to Rainbow World Fund, 4111 - 18th Street, Suite 5, San Francisco, CA 94114
RWF's connection with Japan: The crisis in Japan is particularly poignant for RWF because of its ties with the Japanese American community through the creation of The World Tree of Hope in San Francisco City Hall each holiday season. The Tree is a gift from the LGBT community to the world, inspiring hope and encouraging people to think about what they would like for the future of the world, and then take action. The Tree was inspired by Sadako Sasaki, a young Japanese girl from Hiroshima who, until her death from leukemia induced by the bomb, folded paper cranes symbolizing her wish for peace. The thousands of origami cranes on the Tree are inscribed with wishes for the world's future sent to RWF by individuals around the globe. The Japanese American community is an important partner in this effort, through individuals and groups such as the Japanese Community Youth Council and Rosa Parks Elementary School's Japanese Bilingual Bicultural Program. Each year the Consul General of Japan presents a special peace crane for the Tree. Learn more here: http://rainbowfund.org/tree
About Rainbow World Fund: Founded in 2000, RWF (http://www.rainbowfund.org) is an international humanitarian charity based in the LGBT and friends community. RWF's mission is to promote LGBT philanthropy in the area of world humanitarian relief. RWF works to help people who suffer from hunger, poverty, disease, oppression, and war by raising awareness and funds to support relief efforts and sustainable development projects around the world.
RWF currently supports projects focusing on global HIV/AIDS, water development, landmine eradication, hunger, education, orphans, and disaster relief worldwide. RWF is the first and only LBGT based humanitarian aid organization. RWF also works to raise awareness of the charitable contributions of the LGBT community, and to establish connections with non-LGBT communities. RWF programs increase LGBT visibility, serving as a platform for LGBT compassion and concern. Learn more here: http://www.rainbowfund.org
Why help Japan?
Although Japan is a relatively "wealthy" and developed country, the magnitude of this disaster is immense. Japan has been hit with the 5th biggest earthquake, a huge, devastating tsunami and fires, hunger, devastation and the threat of nuclear meltdown. No nation is prepared for this much. As was the case with Hurricane Katrina, the magnitude of the disaster outstripped even our own national resources for disaster relief. The outpouring of sympathy and support from the LGBT community is in the true spirit of what the Japanese call "Omoiyori," an intuitive response of compassion that comes from an innate sympathy and respect for others, rather than from obligation or self-interest.
RWF's philosophy that we are one human family embraces the concept of Omoiyori and gives the LGBT community a way to demonstrate its compassion wherever a major disaster occurs.
Upcoming Rainbow World Fund Events for Japan Earthquake Relief (more events post at rainbowfund.org)
March 27 -- Fundraising at Sundance Saloon, 7-10 p.m., the LGBT country western dance club. 550 Barneveld Avenue, San Francisco
April 9-14 Rainbow World Fund Week of Omoiyari "Compassion" San Francisco:
April 9: Shake it for Japan, Powerhouse (1347 Folsom) 9 p.m.-midnight
April 10: Beerbust @ Café Flore (2298 Market) 5-7 p.m.
April 10: Interfaith Prayer, Grace Cathedral (1100 California) 2:30-3:30 p.m.
April 13 Club Trigger (2348 Market) 7-10 p.m.
April 14 Heartbeat for Japan, Deco Lounge (544 Larkin) 6-8:30 p.m.
# # #