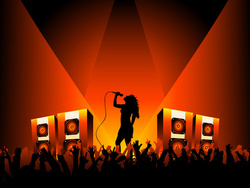 Nashville, TN (PRWEB) March 29, 2011
Nashville's Masterworks Productions has announced that Kentucky and Kansas are scheduled for the first stops of the 2011 Music City Star Quest tour. In each city there will be 24 contestants chosen to compete for $1,000 and a chance at a Nashville Recording Package! The tour will stop at Western Kentucky University in Bowling Green, Kentucky, on April 23, and the Granada Theatre in Emporia, Kansas, on May 7, 2011.
Masterworks wishes to leave each community better than they found it, so they have committed to raising at least $1,000 for a local children's charity at each show. The Center For Courageous Kids is the charity for the Kentucky show, and Shiloh Home Of Hope will benefit from the one in Kansas.
The judges for Music City Star Quest are all music industry professionals, and many have performed on shows like David Letterman and Jay Leno so they know what it takes to make it at the highest level. Former Atlantic Records Recording Artist, Mila Mason, will be one of the judges at the show in Kentucky.
Also, to add even more to the entertainment value, a comedian will emcee each show. Masterworks Productions' Craig Klope adds, "We wanted to give the audience a packed night of family friendly entertainment, and with advance tickets just $8.00, that's less than a movie and about 1/8 the cost of the average concert ticket last year." He says this is by design. "We want people walking out of the auditorium after the show saying to each other, 'That would have been a bargain at three times the price.'"
Since 1992, Masterworks Productions has been producing radio and live music shows nationwide at events such as The Houston Rodeo and The South Florida Fair in West Palm Beach.
For more information, or to schedule an interview with Craig, please call 615-430-6618 or visit MusicCityStarQuest.com
# # #